As you create new cases, you may occasionally find the need for additional options.
NOTE: Tags, Case Statuses, and Office Locations are available for use office-wide.
Click on the Show all folders […] icon above the left navigation panel, select either Tags, Case Statuses or Office Locations.
Items list in right panel.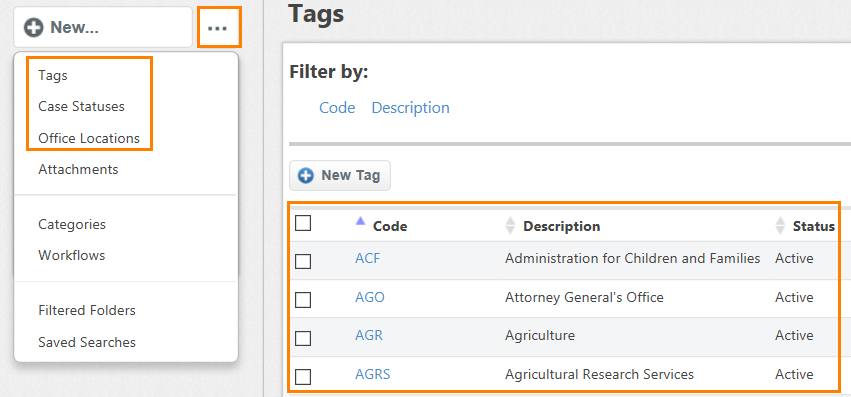 To Create New:
Click New button.
Enter all required information in the form.
Click Save.

To Edit:
Click on the item Code.
Make changes from the Edit window.
Click Save.
To exit and return to your My Cases folder, click the X in the upper right of the screen.

To Delete:
Select item.
Click Delete.