Change to list of Team Inboxes: In the Inbox under "Team", you'll no longer see "Correspondence" and "Campaigns". You will have a single inbox labeled "Team inbox". Both general correspondence and advocacy campaign mail will now be found here. When filtering by campaign, you'll see an additional option of "No campaigns" to filter mail that is not part of an advocacy campaign.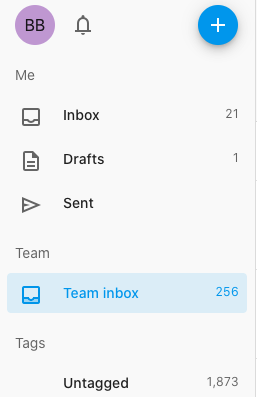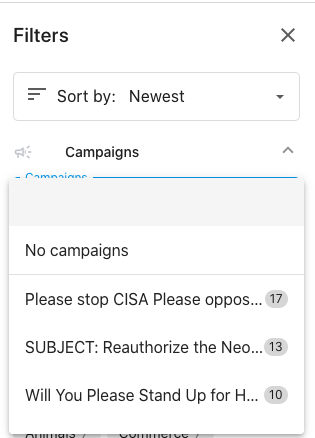 Changes to SMS outreach: If your office sends SMS text campaigns, there have been quite a few policy changes from mobile carriers these past few months. (Learn more here.) Along with the new policies, you'll see a change to the way Outreach campaigns work. The same set of phone numbers will be used to send texts to your contact lists for every campaign. This means that each constituent will see your messages consistently coming from the same number. Only one campaign will be in progress at a time, but you will be able to launch a campaign whenever you need to. You can read more about what this means for you here.
Forwards now include attachments: If you forward a message that has an attachment, that attachment will now automatically be included in your outgoing message.
Changes to address validation: A different method for validating addresses will be used when you manually add an address to a person's record. This new process will be much faster and prevent entry limits. We're also removing unnecessary restrictions when adding a new address. You can add city, state, and zip without including a street address if you'd simply like to record a person's general location. If information is missing such as an apartment number, you'll receive warning message as soon you enter the address instead of an alert after hitting save.


Performance: Some behind-the-scenes changes are happening to reduce loading time for replies. This will make the process of replying to messages in the inbox even faster and smoother.