With this release update you are now able to:
Add comments to inbound communications
You'll see the following additions in inbound:
A new comments field at the bottom of message details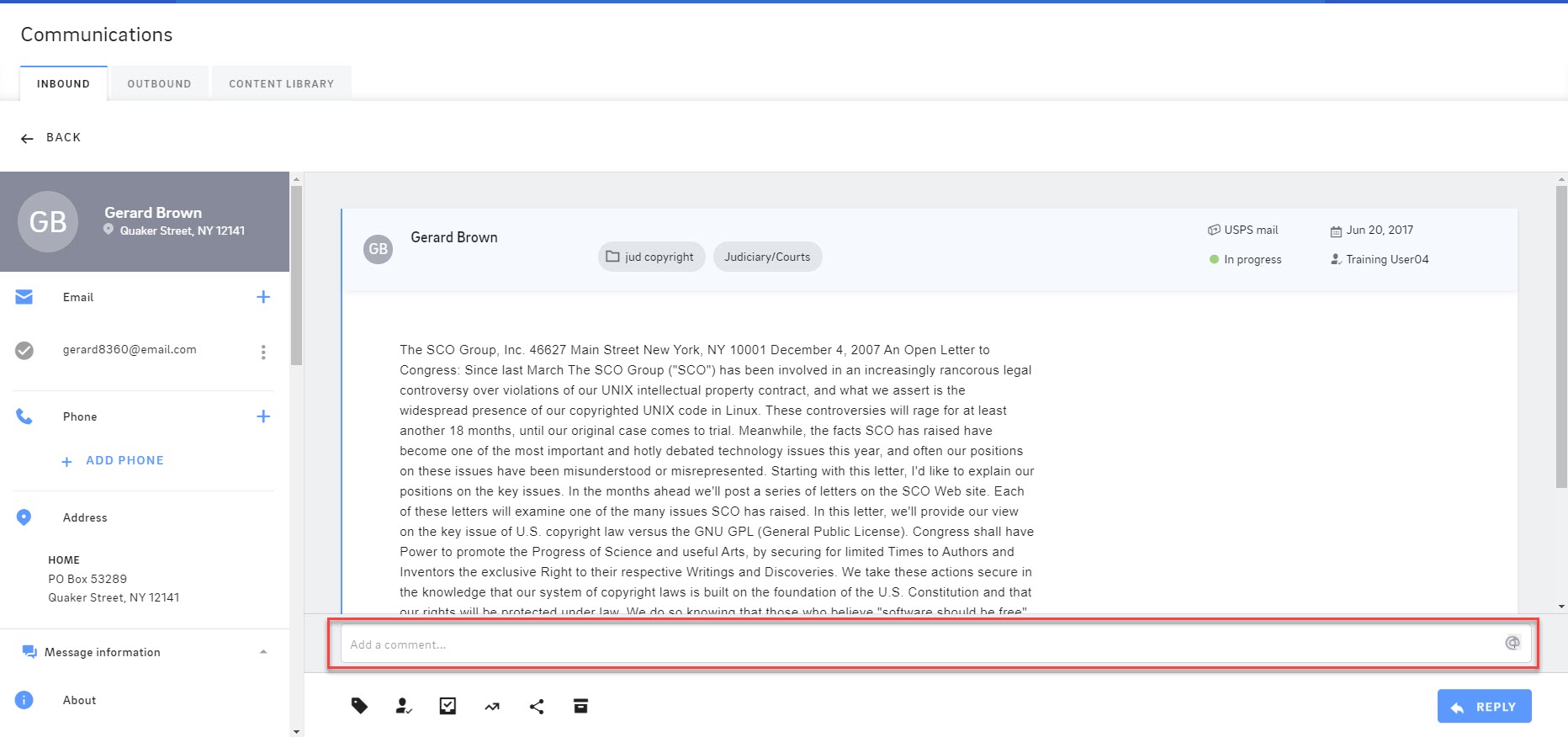 The ability to @mention colleagues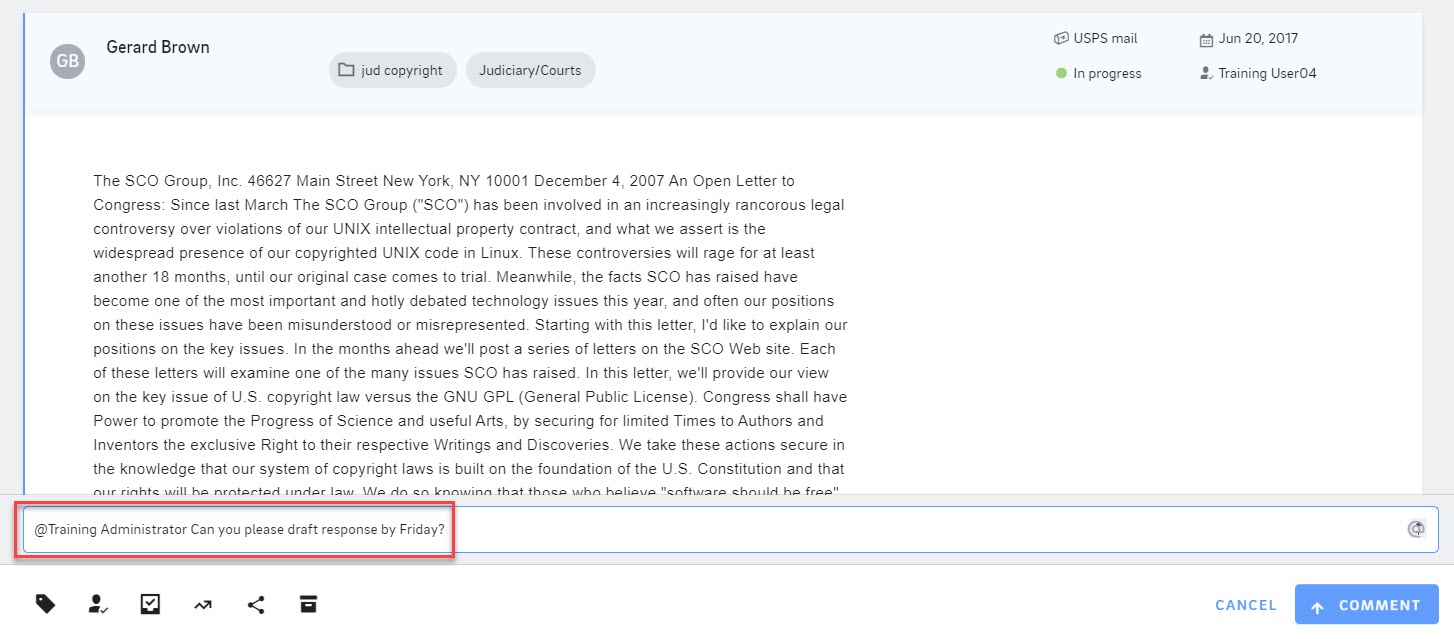 Seeing comments from other staff appear in real time both in message details and inbound list
Message Details

Inbound List

Real Time Inbound List

In-app notifications when someone mentions you in a message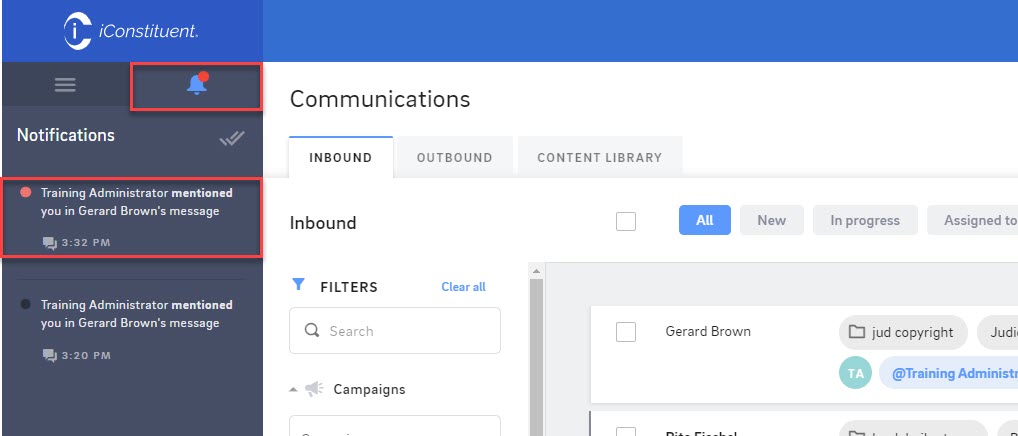 Include hyperlinks
This has been one of the most highly requested features these past couple of months as people have been looking for ways to get resources out to their constituents. You'll see a new option in the toolbar when editing a reply to include links.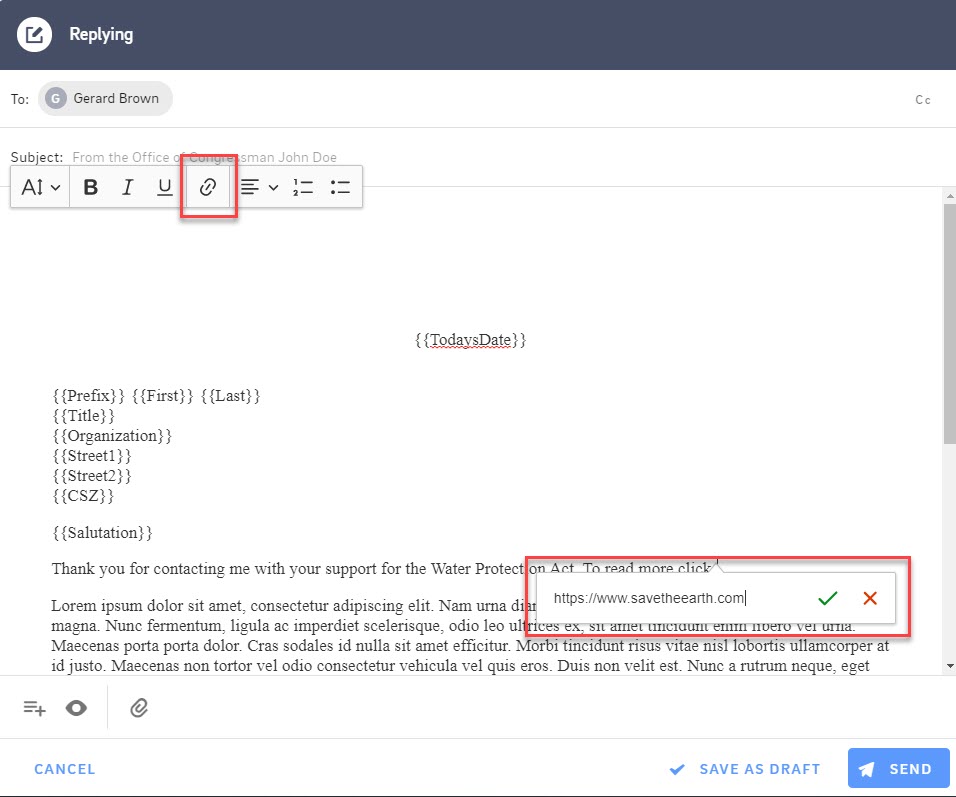 More easily add an email address
You can now add and delete an email address more easily when in a person's details.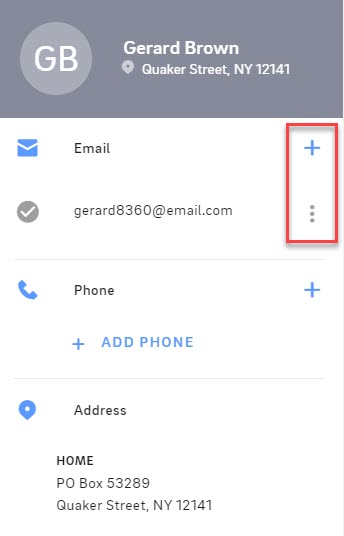 More easily view gender and date of birth
You will now see Gender and Date of Birth (DOB) display below address.