With this release update you are now able to:
Communications
Undo for archiving messages:
If you archive a message, you can now undo that action and see the message reappear in Inbound.

Person
Editing contact information:
Contact information actions are being moved to the left panel of a person or organization record. Starting with phone and email actions, you'll see the option to delete for existing email addresses and phone numbers. You'll also see a "+" icon to add new phone numbers. Since this left panel displays in multiple locations, you'll be able to view and make changes to contact information from the person's record, the details of a message, or the details of a service request. See the image below of contact information within the details of a message.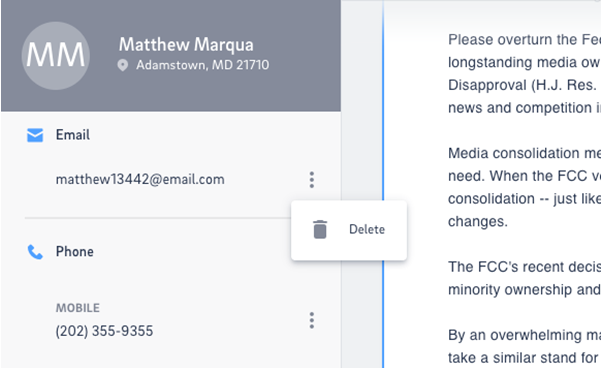 In addition, if a person has more than one email address or more than one phone number, you'll see a star next to the primary contact method. You have the option to make the secondary contact method the new primary. The person below has 2 email addresses. The primary is indicated by the star, and the second has the option to make it the new primary.