With this release update you are now able to CC people in Inbound.
Communications
1. CC's added in Inbound. We've introduced a brand new feature – cc's in Inbound! You may have noticed at the end of December and beginning of January some changes to the way information displayed in people and service records in preparation for the addition of cc's. I'll include a couple screenshots below, but essentially more information is now displaying for each item in the history, including cc's.
What changes you'll see with the addition of cc's:
If someone sends an email and cc's someone else, you will see the cc'd person in the details of the message.
It the cc'd person doesn't exist in the database, a new person record is created.
The email message will appear in the original sender's history, as well as the cc'd person's history.
To make it even easier to identify the originator of a record, a small bubble with their initials will appear in the record.
You can now add cc's to an outgoing email in inbound!
See an example of records from a services record that includes cc's on received messages:

Multiple cc's can be included when replying to an individual message in inbound. See below where one person has already been added as a cc and another is being selected: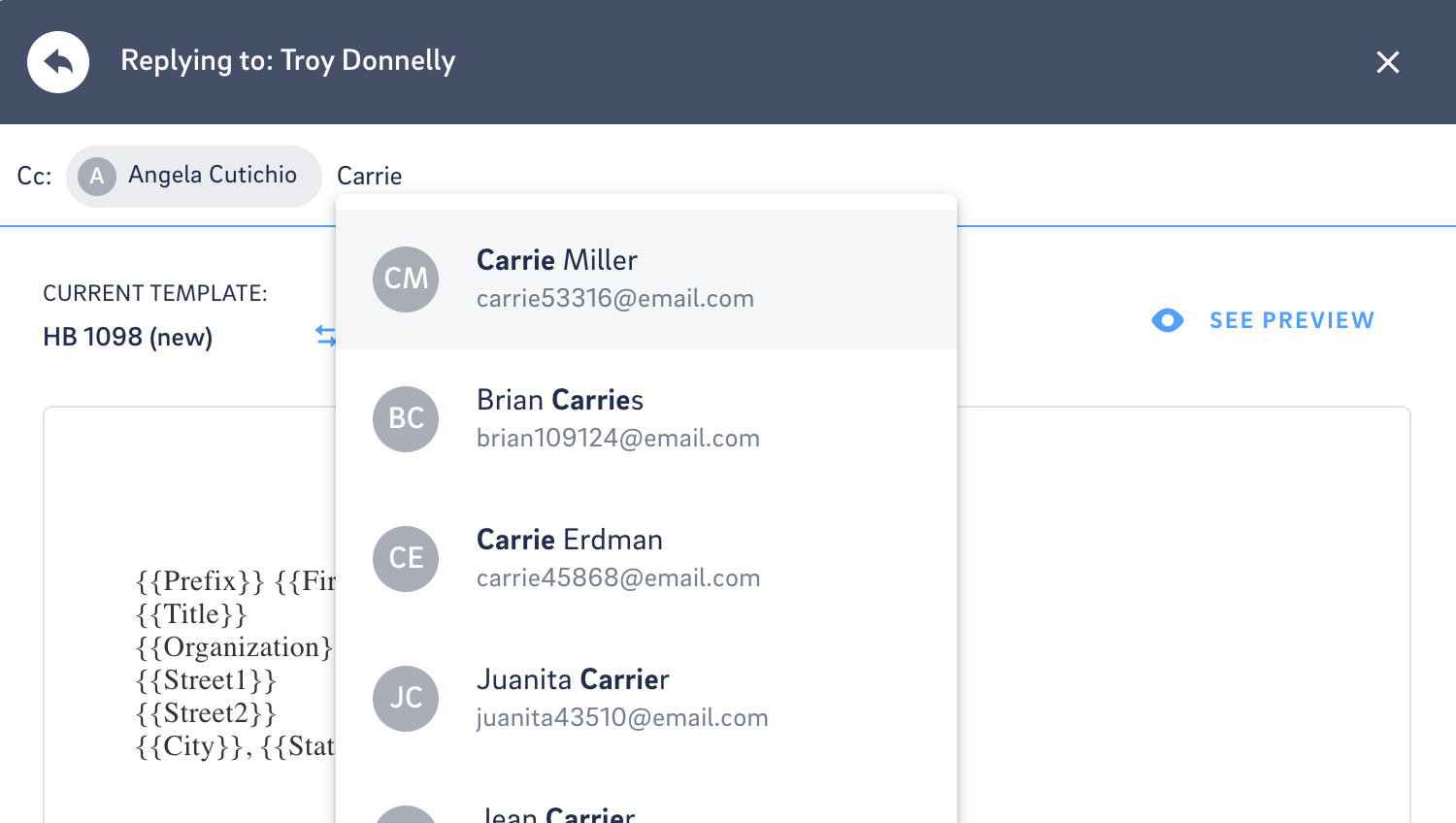 2. Send Feedback. The "Send Feedback" to our development team icon has been moved to the bottom left corner above the "Get Help" from our support team.

3. Settings. A new Settings section has been added to the application. Currently it contains a read-only profile page and the new Tags section.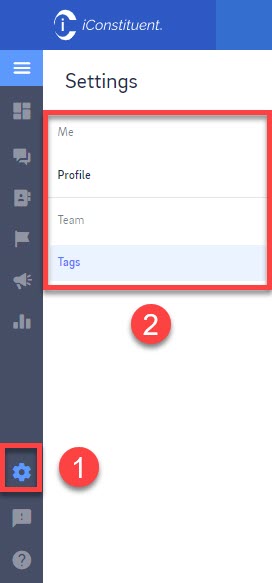 Profile. Currently read only and displays user account information.
Tag management. From the new Tags section you will be able to sort and search tags by label, area, and usage. You will also be able to either archive or delete tags. If a tag that has been applied to records is archived, you'll still see the tag on the record itself, but it will be lighter in color and have a strike through so you know that tag is no longer active.
See the tags below filtered by label and area with the option to archive or delete: