With this release update you are now able to add, edit and delete phone information, as well as opt people into mobile SMS outreach campaigns.
People
1. Edit actions for phone numbers. You can now edit phone number information from the Edit Contact dialog. You may add additional phone numbers, edit existing phone numbers, remove/delete phone numbers, and change the primary.
From the people record, click on the person's name.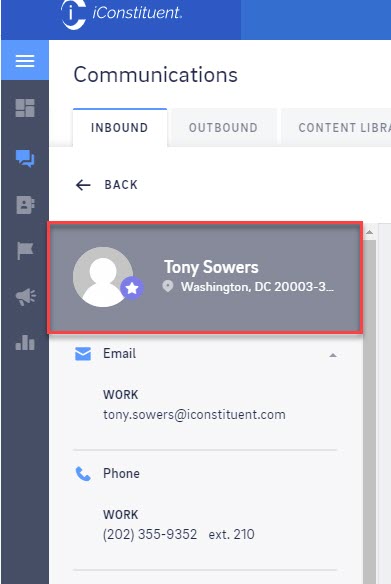 Click the Edit Person icon.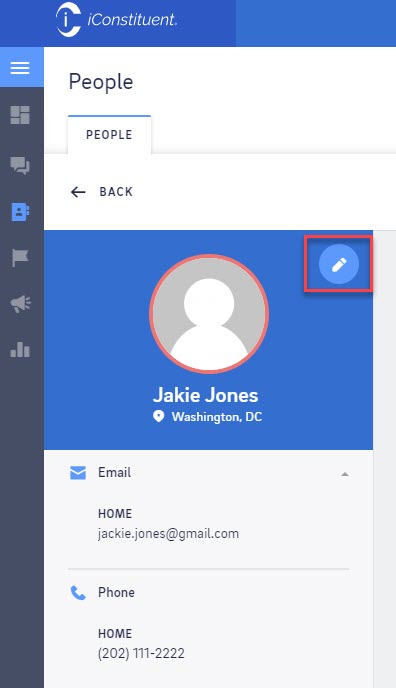 The Edit Person dialog opens.
Click the +Add Phone link.

In the additional phone number entry fields enter type of number and the phone number.
2. SMS opt in/out. You can now opt mobile phone numbers in or out of SMS texting outreach campaigns.