With this release update you are now able to:
Communications
1. Failed outbound messages can now be bundled. While Outbound provided a way to manage outgoing mail, often multiple messages failed for the same reason and needed to be handled the same way. You will now be able to address multiple failed messages at a time. Messages that failed for the same reason will be bundled together with bulk actions to either mark the messages as done or to resend them.
2. Failed messages due to a contact previously receiving the same letter can now be resent. There are times when you need to resend the same letter to the same contact again. If messages fail because the recipients have already received the letter, clicking "Resend" will send the letter again, ignoring the business rule that would normally prevent re-sending.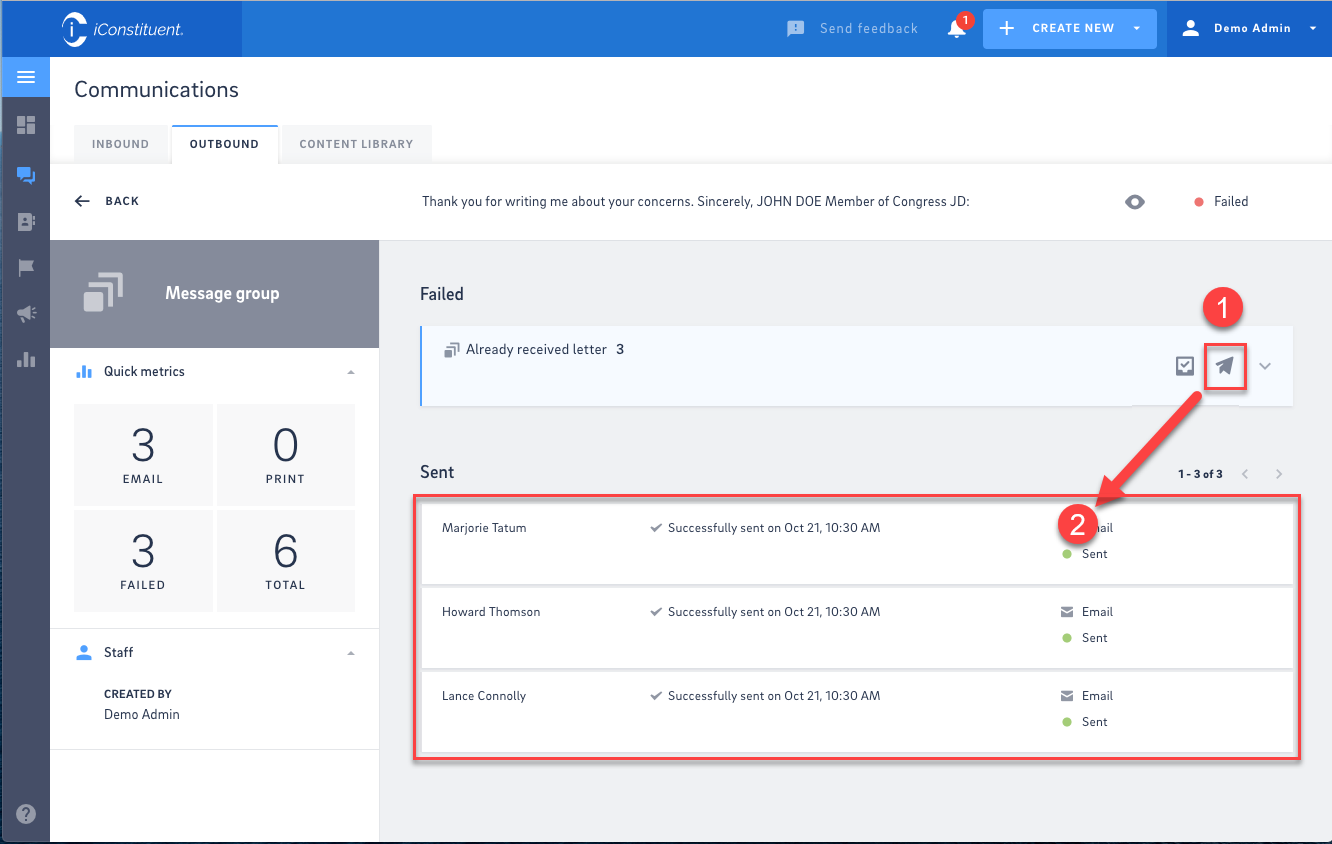 3. Some bulk actions not available for individual items. While working with messages in bulk is definitely convenient, it is not always feasible. Some actions like editing a contact for instance, require individual handling. Bundles of failed messages can be expanded to display the individual messages with their own actions to edit contact, edit out type, move back to inbound, "Mark as done", and "Resend".
4. You can now quickly view outbound job metrics. Quick metrics are now easier to see with a dedicated section on the left panel of the outbound job.