With this release update you are now able to:
Content Library
1. Set top and bottom page margins for content library letter templates.
From the Content Library, select the letter you would like to adjust margins.

Click

Preview.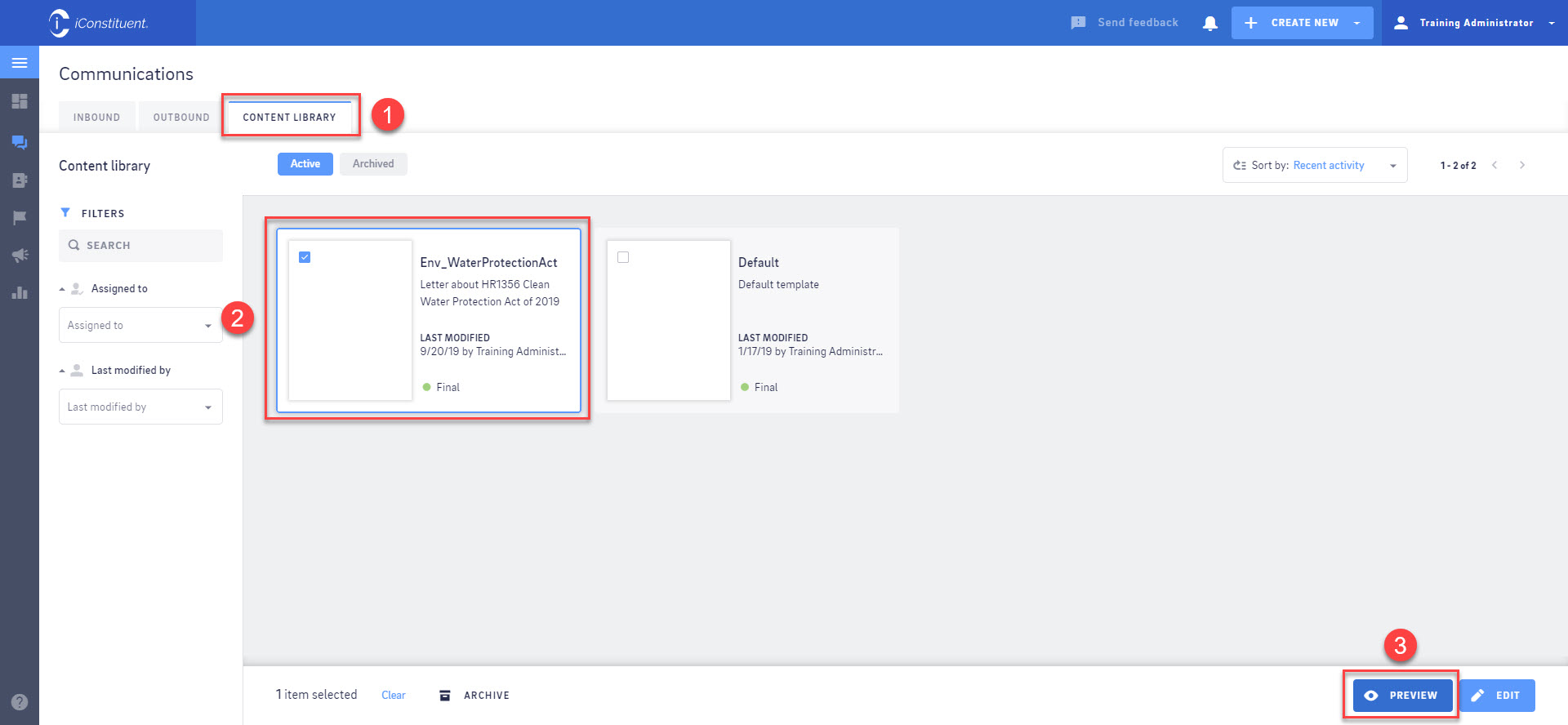 Click Print to view the letter in print view.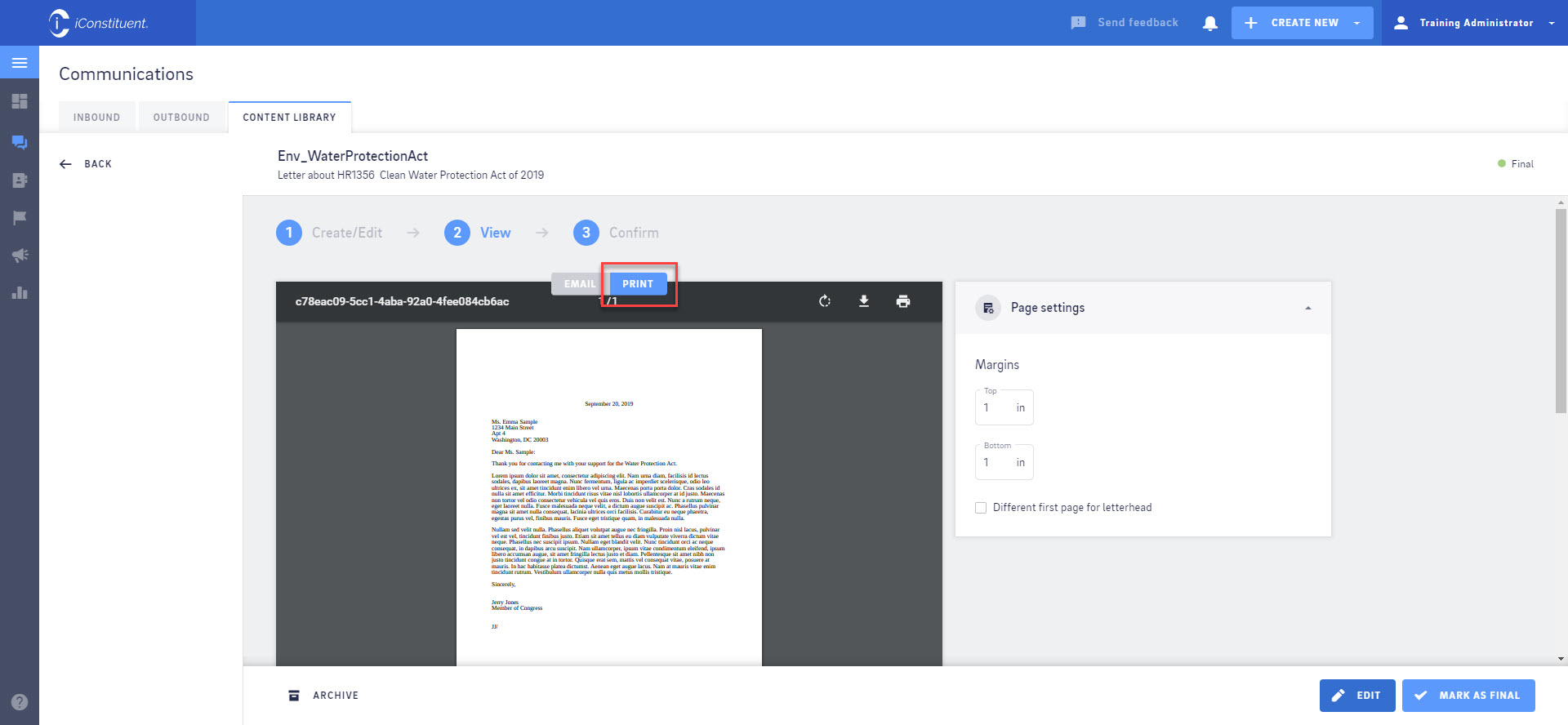 From the Page settings panel, adjust the Top and Bottom margins. Note number is in inches.

Check the Different first page for letterhead checkbox to set the Top margin for letterhead. Note number is in inches.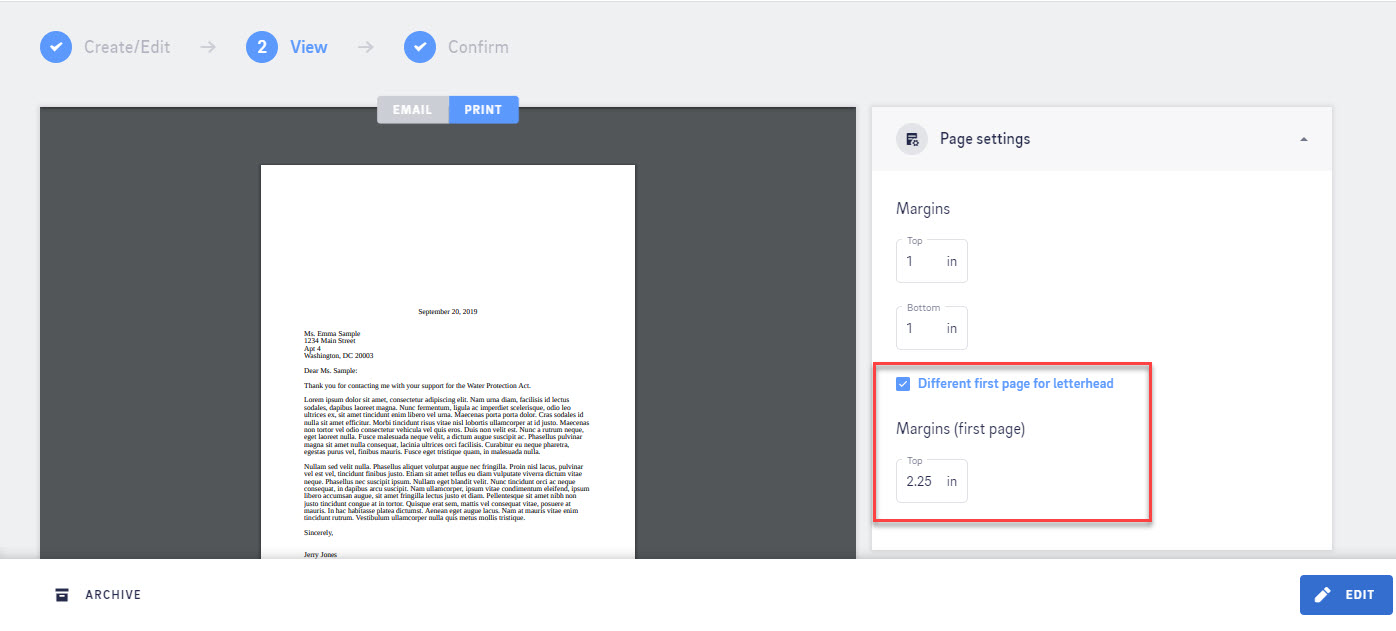 Click Mark As Final.
Click Preview to view.