With this update included for this release you are now able to:
1. View Message Details from within a contact's record

Click Message details.

The details of the message will display.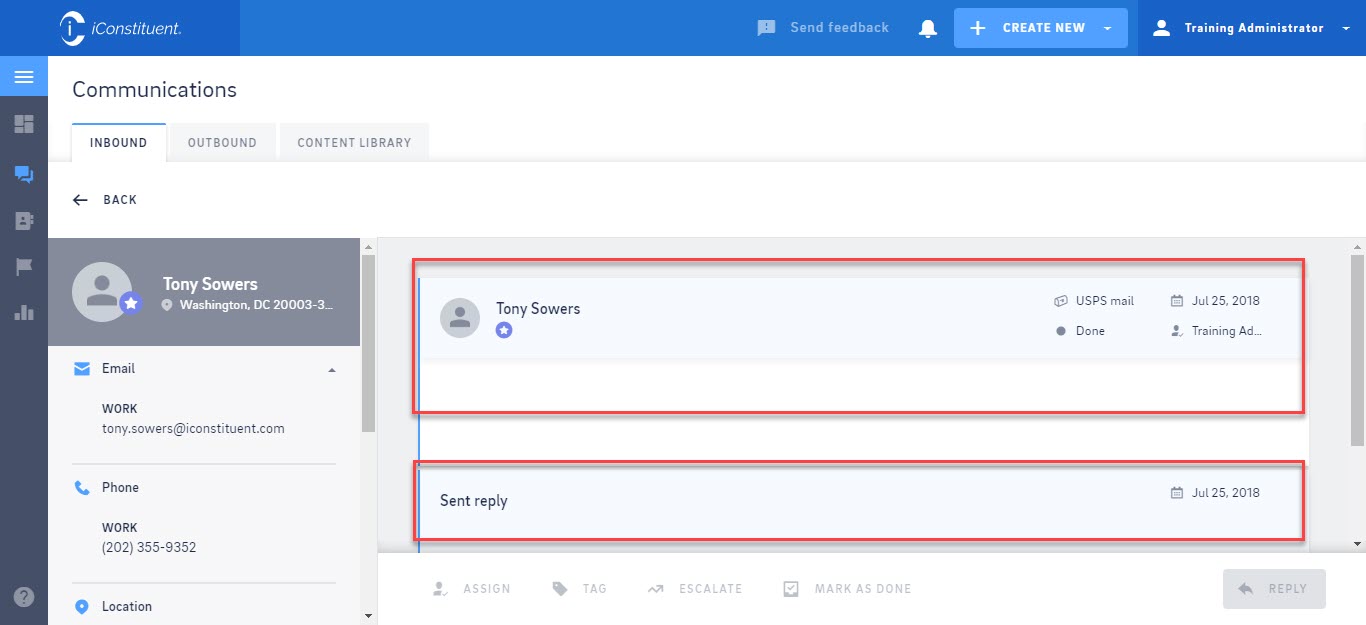 2. See Notifications when another user assigns you messages or service requests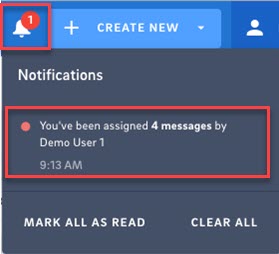 If you see a number in a red circle appear on the Notification Bell, c

lick to display new notification messages.

Click to select the notification message(s) you would like to read.
Click Mark All As Read to mark all notifications read.
Click Clear All to clear all notifications.
NOTE: With this release notifications are only stored locally, which means notifications only appear if both the assignor and assignee are logged into the CRM when the records are assigned. In other words, notifications made the previous day by another user will not appear when you log into the CRM the next morning.
3. Change Font size, undo, and redo options in the editor.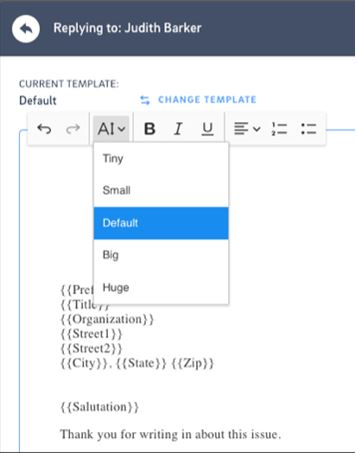 4. Return a successfully printed letter back to Inbound messages

Click the Send To Inbound icon.
A Move message to Inbound dialog opens, click Move.
5. Edit contact information and out type for draft and failed messages in outbound.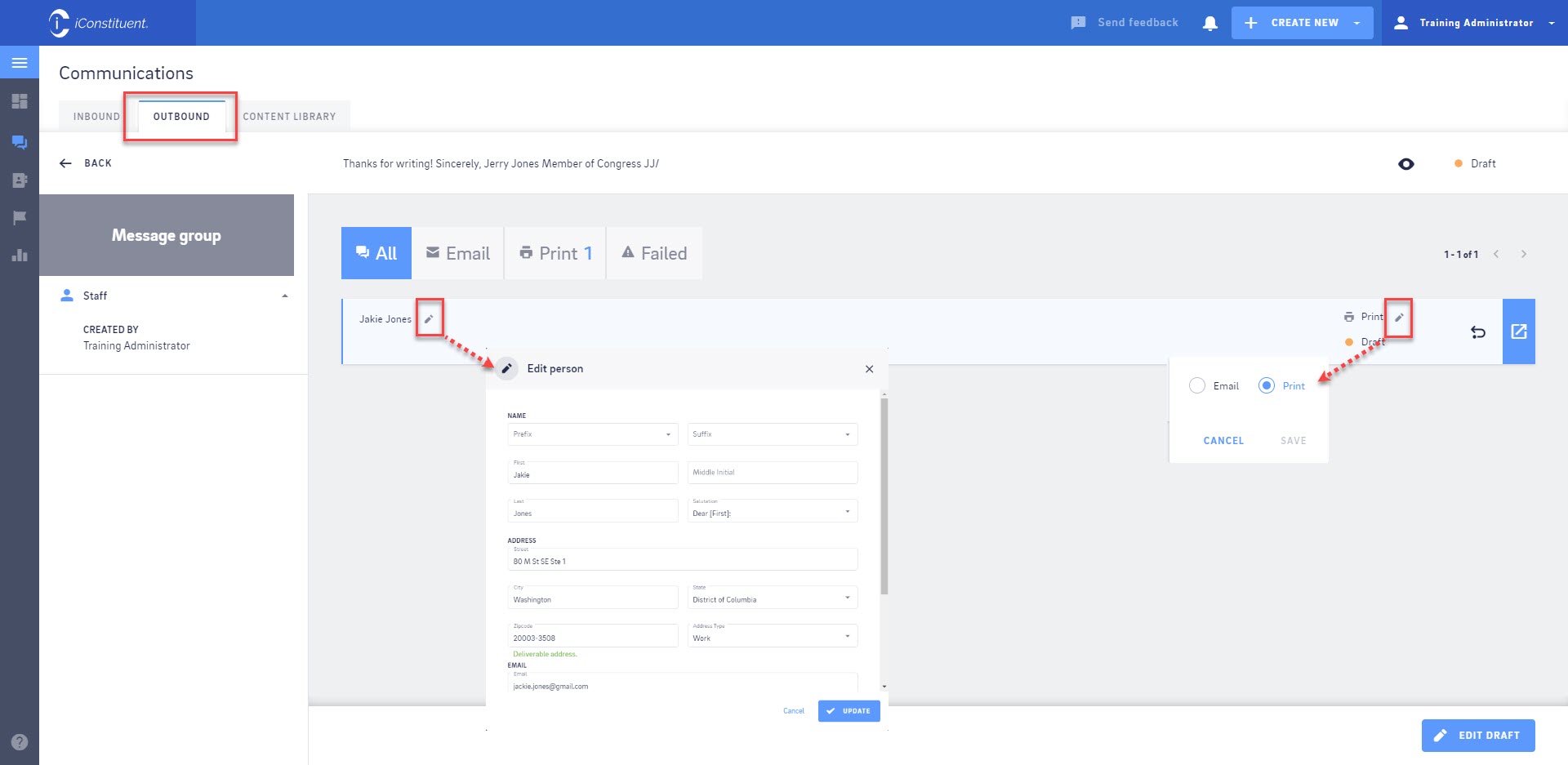 From Outbound hover above the draft or failed message.
An Edit icon will display to the right of both the Contact's Name and Out Type, c

lick to edit.