Updates included for this release focus on the Content Library.
1. Both printed and email versions of content can now be previewed from the Content Library.
From the Content Library, select the letter and click the Preview button.

Click the Print or Email pivot to view a preview of the letter.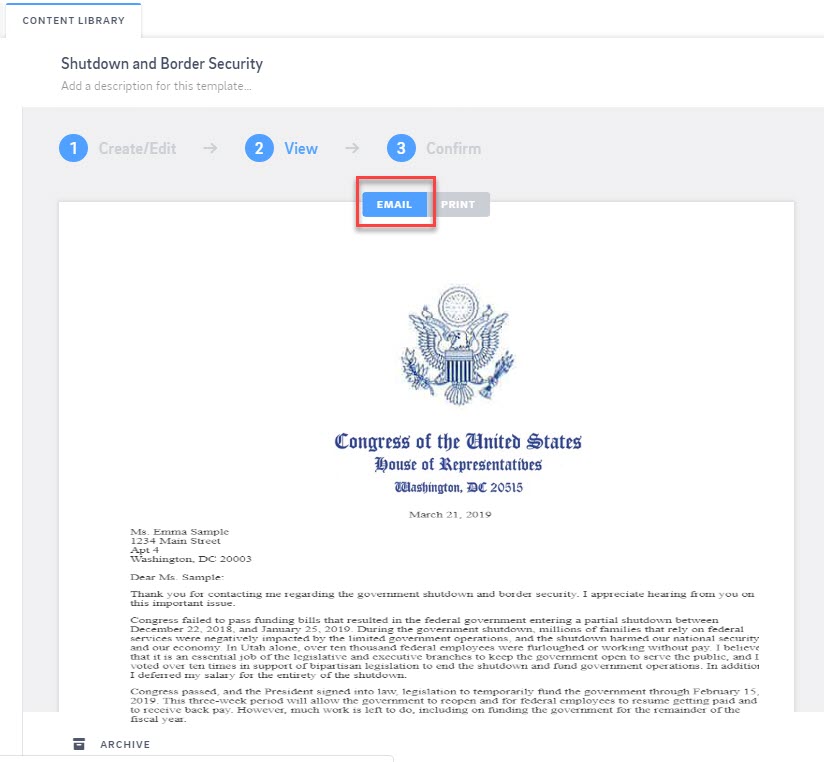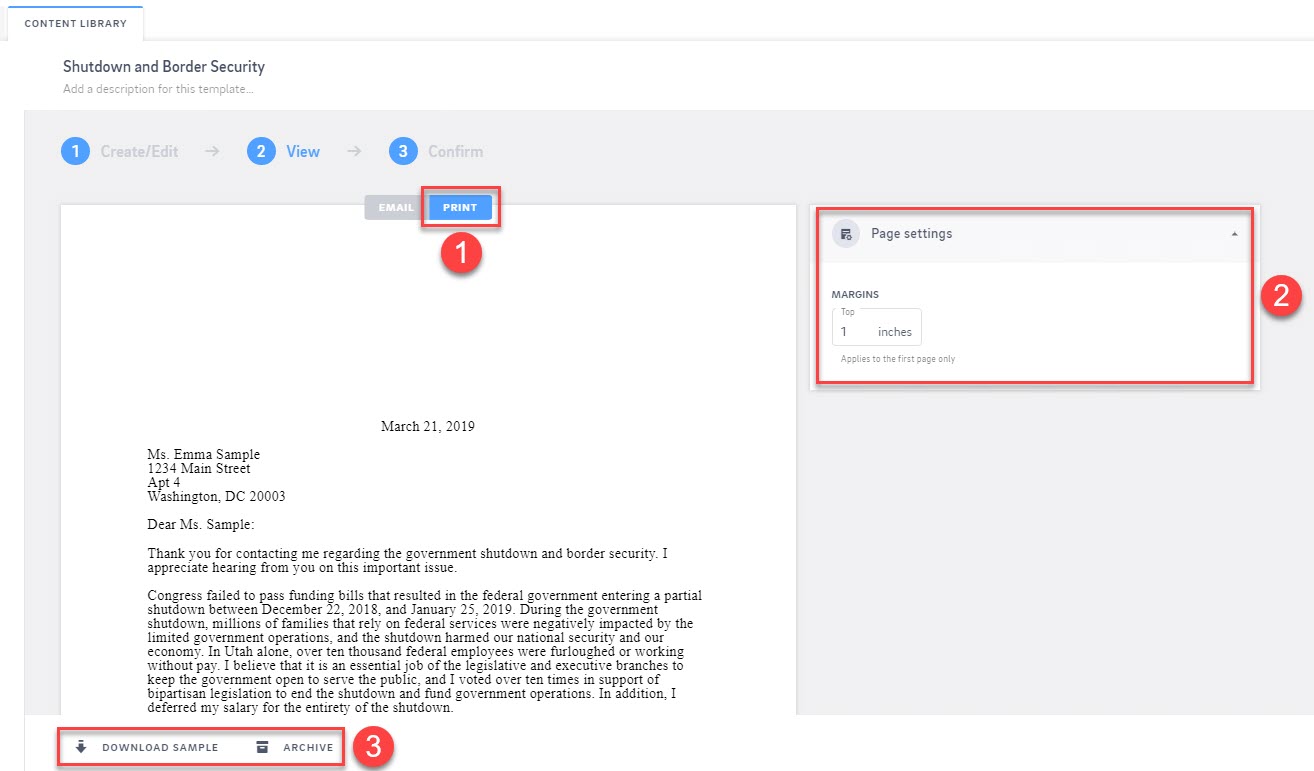 2. Margins for printed content can now be adjusted (see #2 in the screenshot above).
From Page Settings panel in the Print pivot, margins can be adjusted. Enter a number in inches in the Margins field. Note: Only changes the

top margin only.
3. A PDF can be downloaded for printed content (see #3 in screen shot above).
From the print or email view, click Download Sample.
4. An Active and Archived pivot has been added to the Content Library.
From the Active pivot, select the content you wish to archive and click Archive

(see #3 in screen shot above).

An Archive Letter Template dialog opens, click the Archive button.

Content will only be viewable from the Archived pivot with a status of Archived. Note: Once Archived content

cannot

be moved back to Active.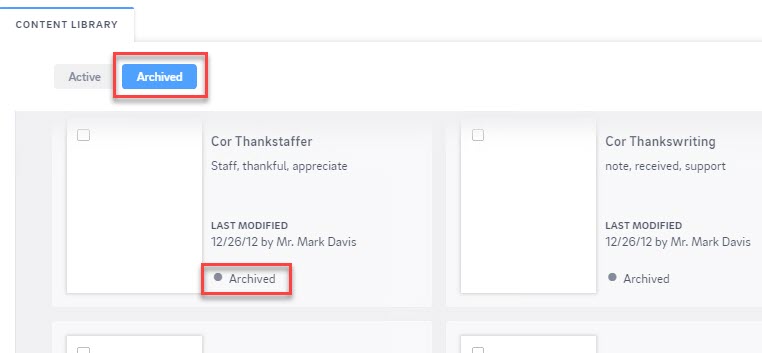 5. The Content Library is now available from Services.