Communications
1. Inbound message descriptions are now editable.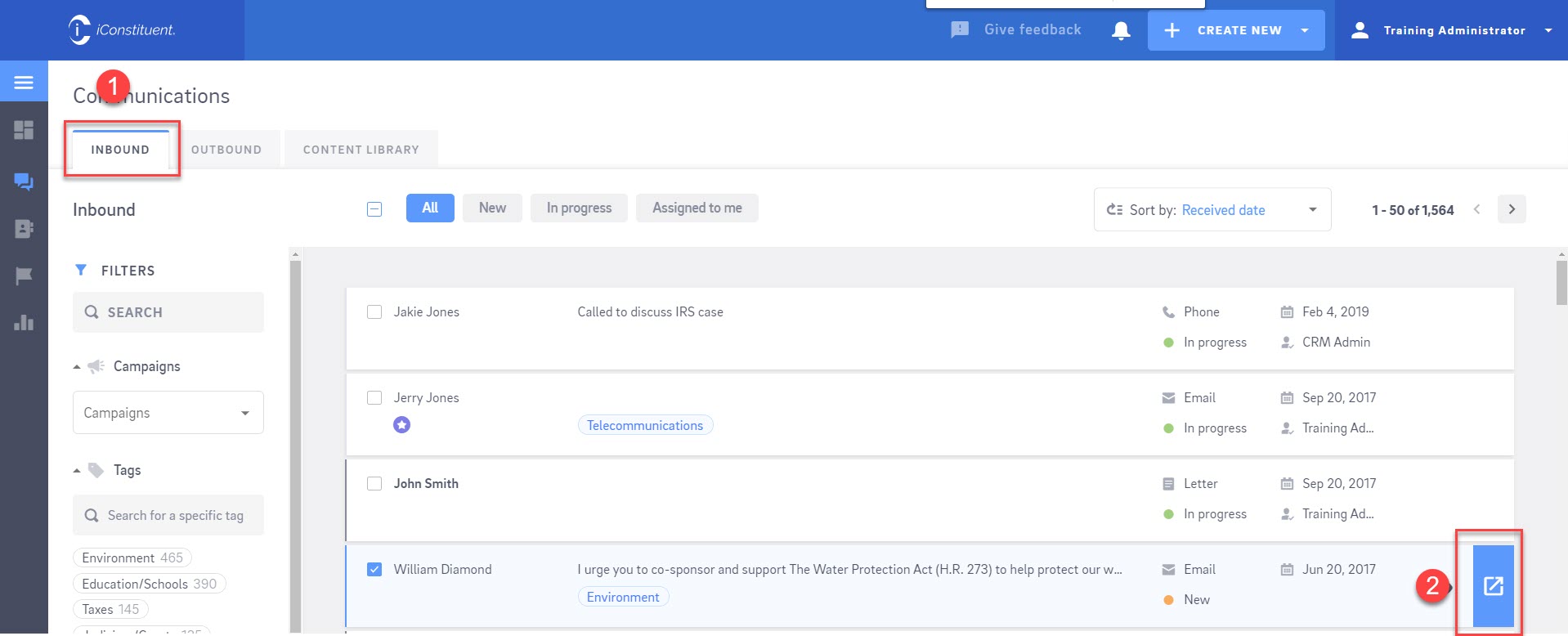 From the left

Contact Information panel, scroll down to Message Information and click Edit.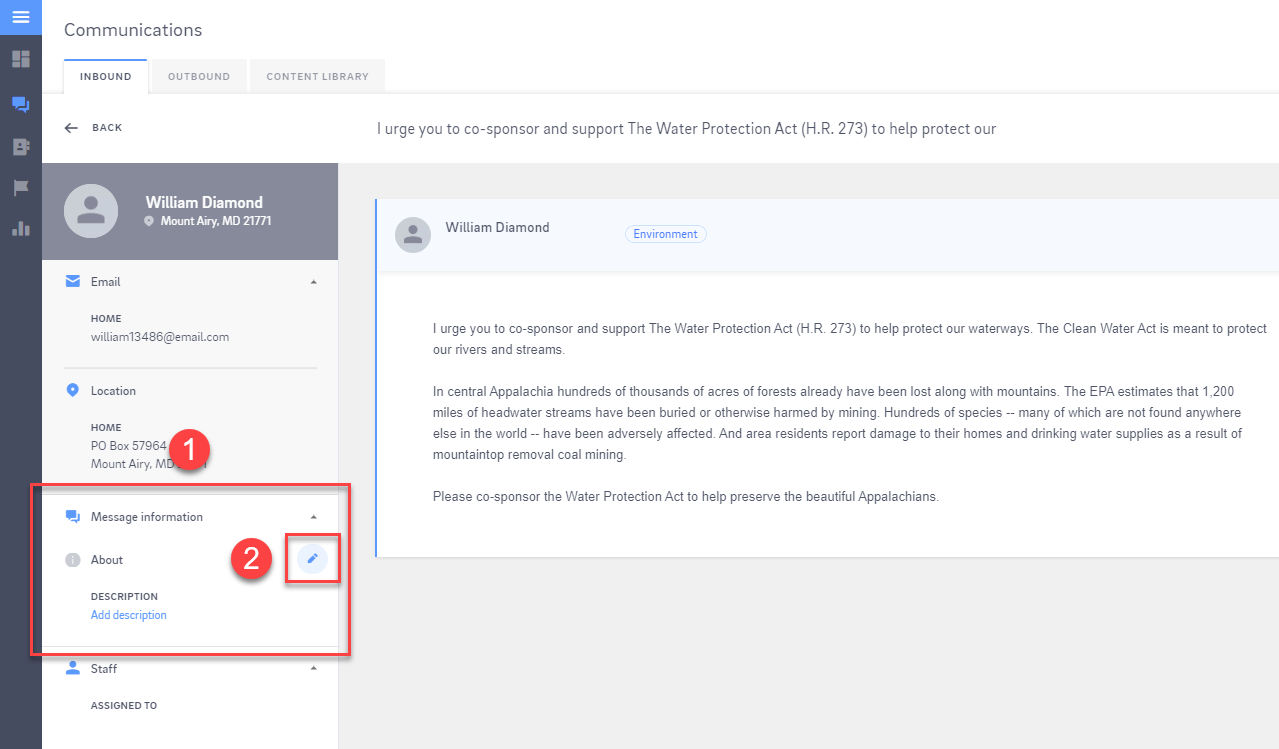 From the Edit Message Information dialog that opens, enter notes in Description field and click the Update button.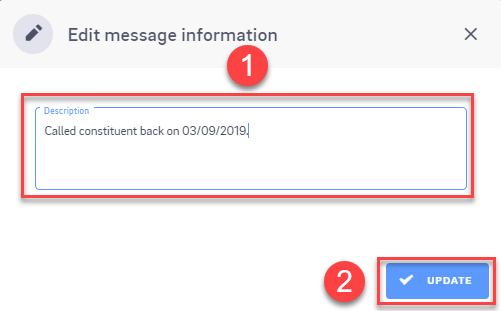 2. Inbound messages can now be escalated to an existing service request.
From Inbound, select the message that you wish to escalate into a Service Request and click the Escalate button.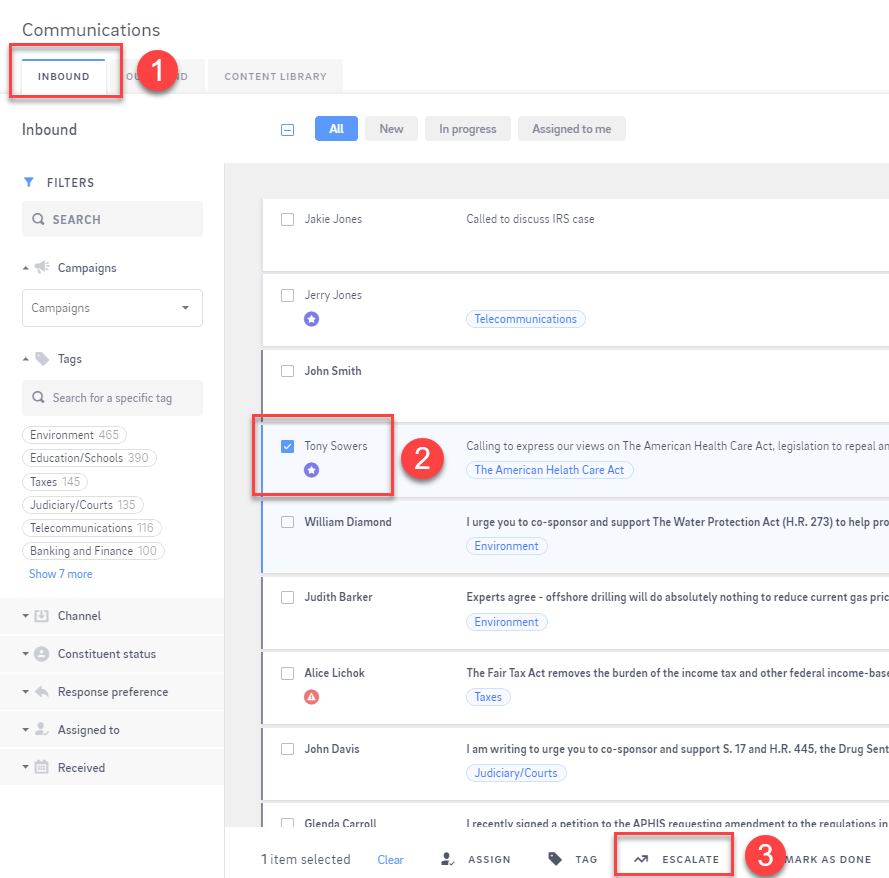 The Escalate Message dialog opens. Enter the name of the constituent into the Search field to list all open Service Requests.
Select the appropriate service request and click the Escalate button. The communications message will be moved into the request.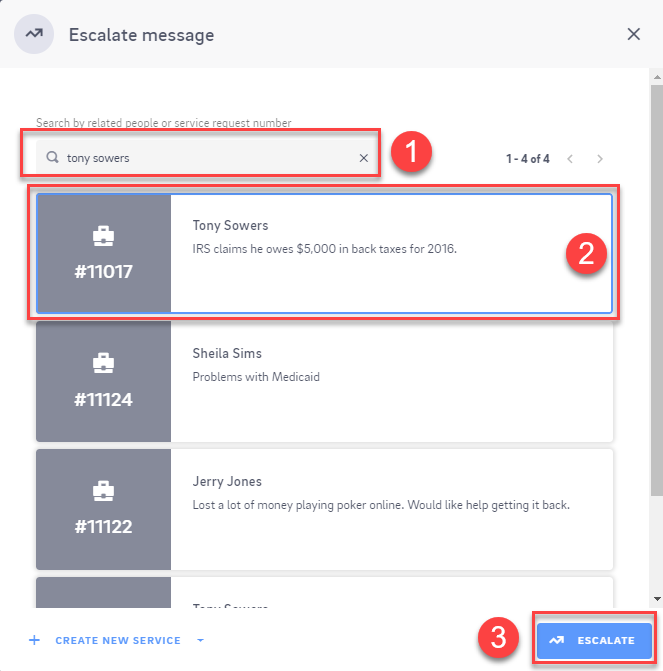 Services
1. The way attachments can be viewed from a Service request has changed.
The Attachment pivot has been removed. Before you could select the pivot and all messages with attachments would list.
Attachments now will be viewed from the left Contact Information panel.

Scroll to the bottom of the information panel to view all attachments. To view, click the attachment.