The following types of data can be restored if they are deleted:
Contacts
Mail
Cases
Case Activities
Flags
Flag Activities
Tours
Tour Activities
Letters
To restore deleted data, you'll need to click on the Tools icon in the upper right of the system (the icon resembles a wrench), and then select Restore Records from the dropdown menu.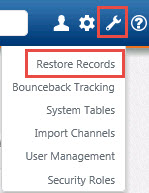 On the screen that opens, select the type of data you need to restore from the left sidebar.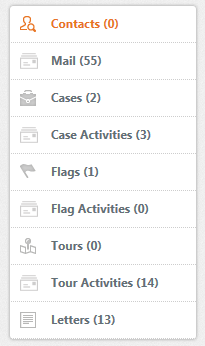 Select the checkbox beside any record that needs to be restored, and press the Restore button in the upper right of the screen.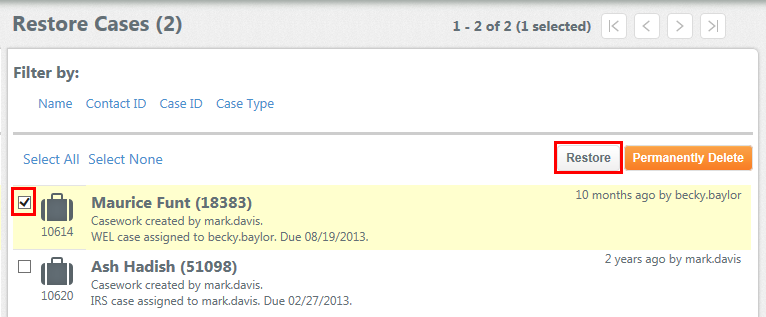 If you don't have access to some or all of the screens listed above, you likely do not have permission to access this feature. Please contact our support team for assistance (support@iconstituent.com).