You can now toggle service request notifications on or off in settings.
From the left navigation bar, click Settings.
From Settings, click Notifications.
To enable in app notifications toggle "When someone assigns you a record" to the On position.
To enable email notifications toggle "When a service is due or a service reply is received" to the On position.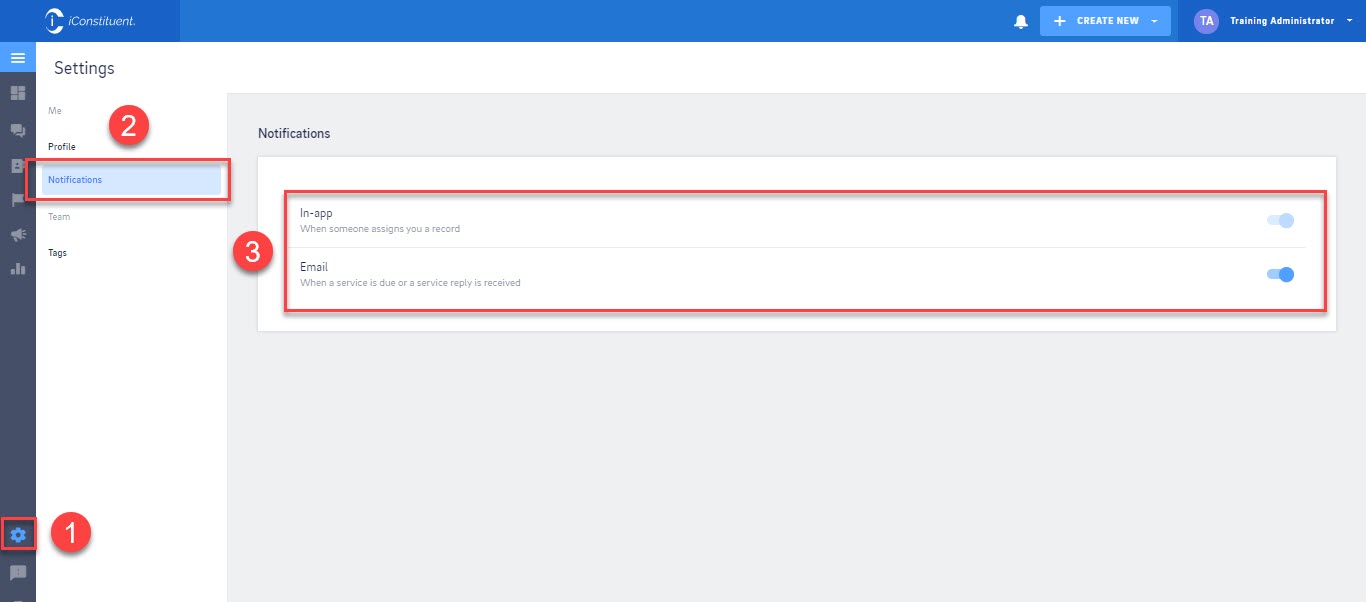 Toggle off to disable notifications.