From Communications, select all communication tiles (messages) that you wish to bulk tag. You can either use the Select all button or hold down the shift key to select several message.
Select Tag in the action menu. The Select Tags to Assign panel opens.
To ADD - Search or enter the Tag you'd like to add and press Add. When finished adding tags, click the Add button.

Note: All existing tags will remain and the new tag(s) will be added.

To REPLACE - Search for and select the tag or enter new tag and press enter. Click the drop-down at the end of the Add button and select Replace.

Note: All existing tags will be replaced with the new tag(s).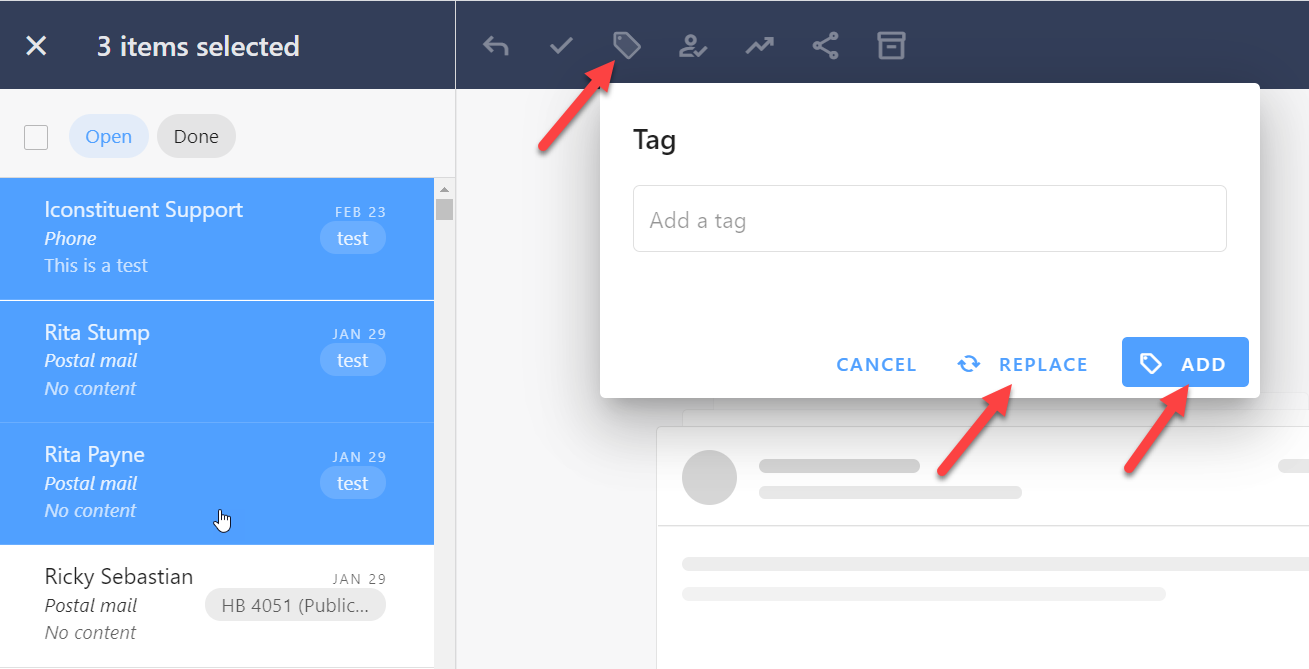 You can bulk add or replace tags from Inbound or within a communications item.