From Communications, select all communication tiles (messages) that you wish to bulk tag.
Select Tag in the bottom action menu. The Select Tags to Assign panel opens.
To ADD - Search or enter the Tag you'd like to add and press Enter. When finished adding tags, click the Add button.

Note: All existing tags will remain and the new tag(s) will be added.

To REPLACE - Search for and select the tag or enter new tag and press enter. Click the drop-down at the end of the Add button and select Replace.

Note: All existing tags will be replaced with the new tag(s).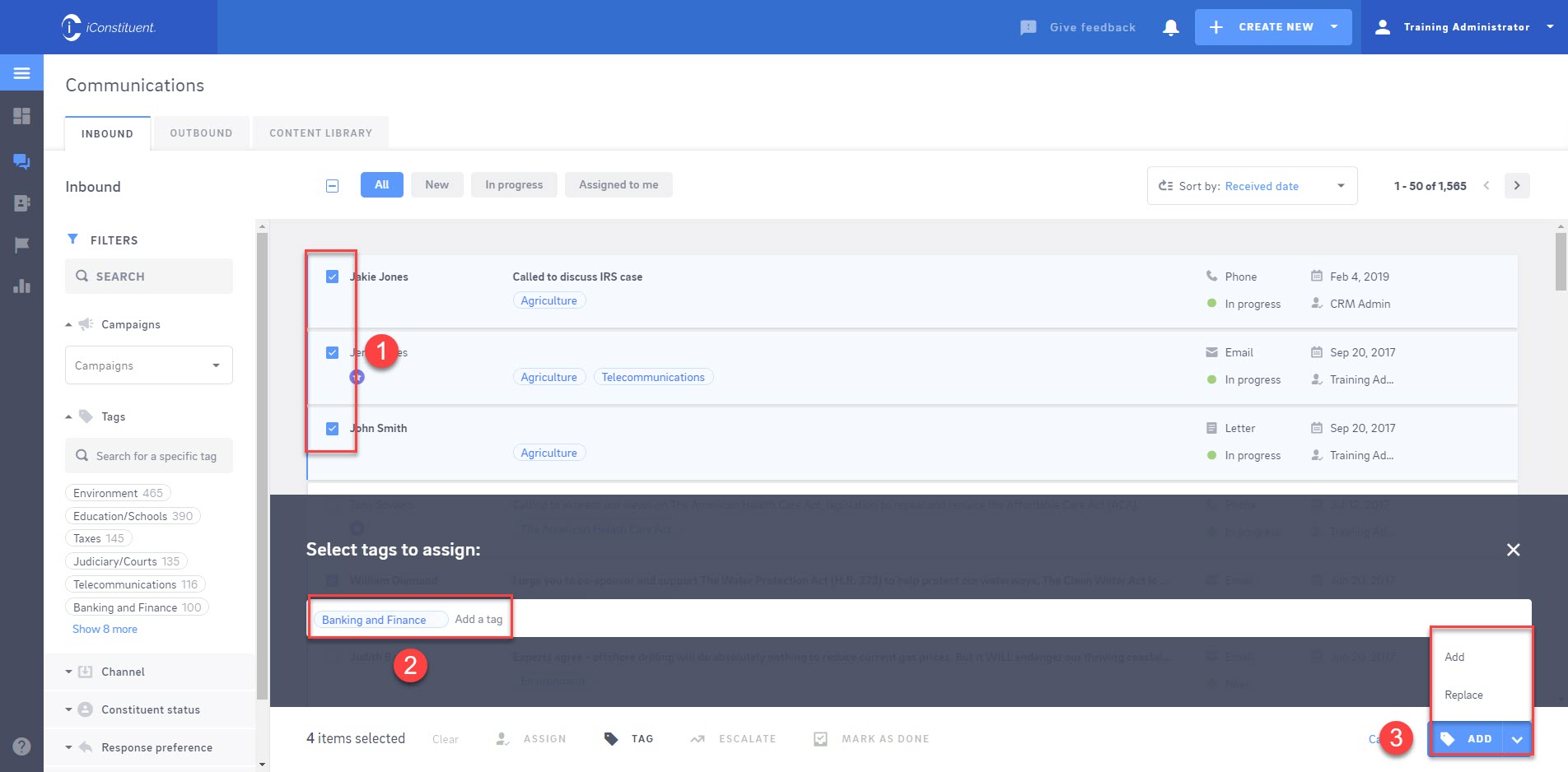 You can bulk add or replace tags from Inbound or within a communications item.