Filters:
Search - You can search via keyword or by the persons name. 
Tags - If the contact has been tagged, you can search by the tag. To view all the tags, click the drop down next to Tags.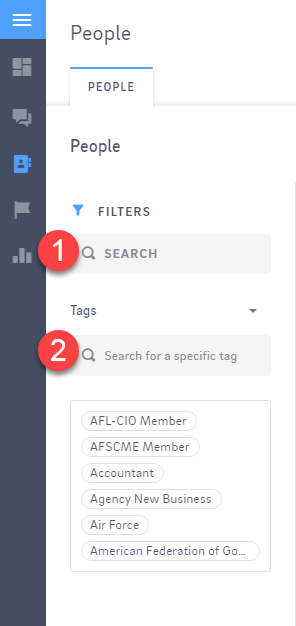 Pivots:
Select all - Click the checkbox to select all contacts.
All - Displays all contacts. 
Has message - Only displays contacts that have correspondence items. 
Has service request - Shows contacts who have service request activities.
Sort by - Sorts each pivot by recent activity, last name, recently added and recently viewed.