Macros allow you to save common assignments for future use. There is no limit to the number of macros you have, and they are unique to each user. This is extremely helpful if you are dealing with a large campaign or a topic that you know constituents will be writing about for some time.
When adding a new macro, you also have the option of assigning it a keyboard shortcut. Shortcuts are keystroke combinations that allow you to quickly perform regular functions using your keyboard rather then your mouse.
Adding a New Macro
Start by selecting records and completing the "Assign" panel as you normally would.
After completing the fields, click Save next to "Macro Actions."

Give your macro a name. You can also create a shortcut for the macro. Then click Create.
NOTE: You are not required to create a keyboard shortcut when adding a macro.

Your macro has been added, and you can finish assigning these values to the selected activities by clicking Assign.
Using Macros and Shortcut Keys
The next time you select a group of activities that should be assigned these values, you can either select the macro name from the dropdown menu or type in your shortcut (e.g. Crtl + Shift + 3) to see the desired values automatically appear in the "Assign" panel.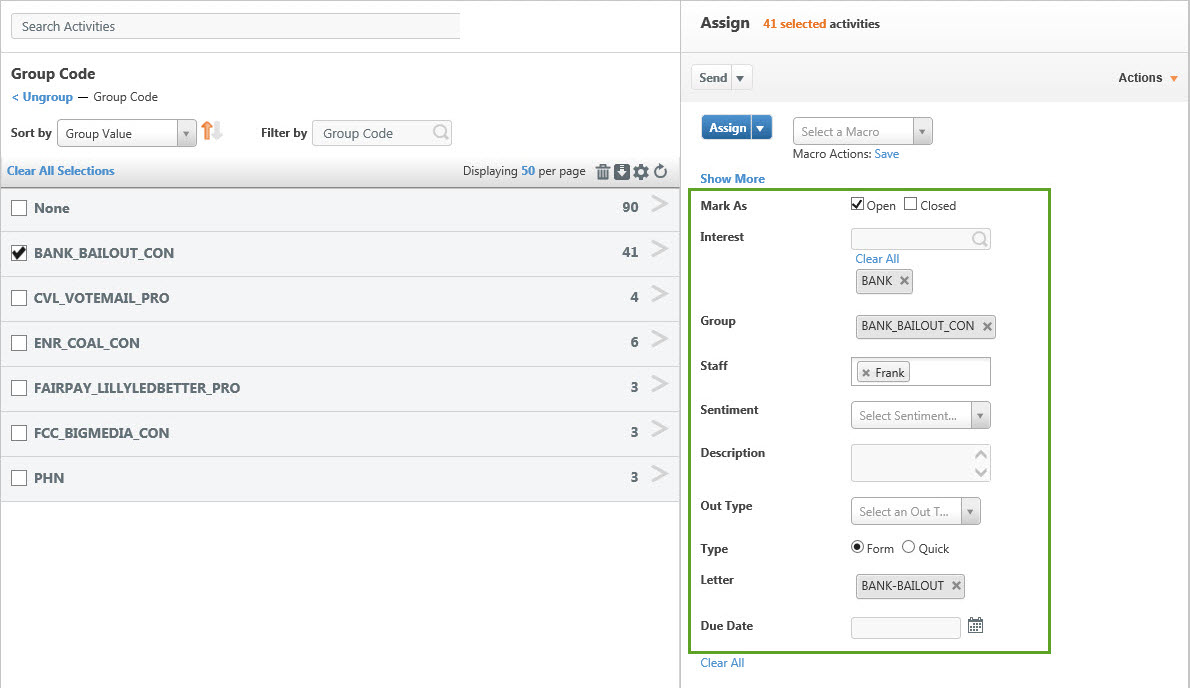 To make this even more efficient, instead of clicking on the Assign button, you can use the shortcut CTRL + Shift + U to "update" the records. There are a number of built-in keyboard shortcuts. If you ever want to see the complete list of keyboard shortcuts within a given module, click the ? icon in the top right corner and select Keyboard Shortcuts.