You can access articles in Help Center without being signed in, but if you'd like to post comments, submit a support request, see your ticket history, or update your open tickets, then you will need to log in.
You will have the option to sign in at the top of the Help Center. You will also be prompted to sign in if you are attempting to add comments to articles or to submit a request to the support team.
If you are brand new to iConstituent support and have never emailed us, then you will need to click Sign up.
If you have emailed us in the past, then you are already registered, but you will need to Get a password.
If you've already created a password, you can simply sign in.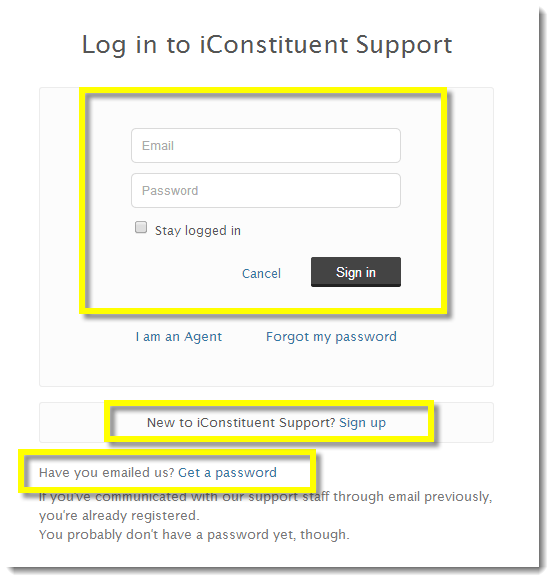 If you are signing up because you've never emailed support before, fill out the required fields, and click Sign up.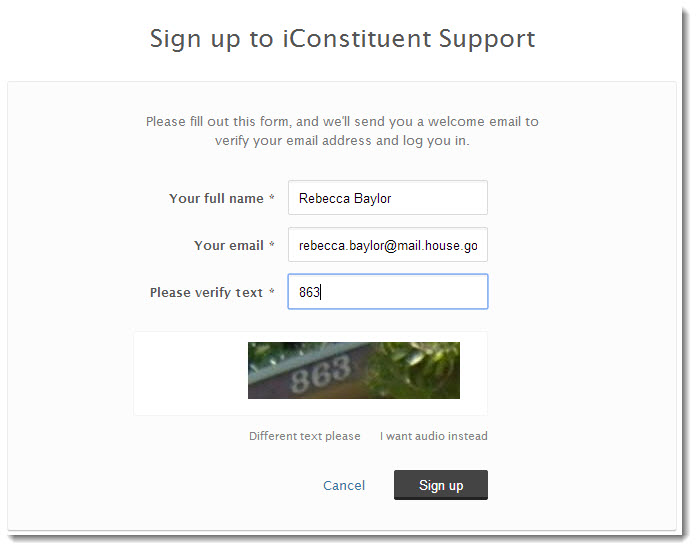 You will receive a confirmation email from us. Click the link to create a password and login.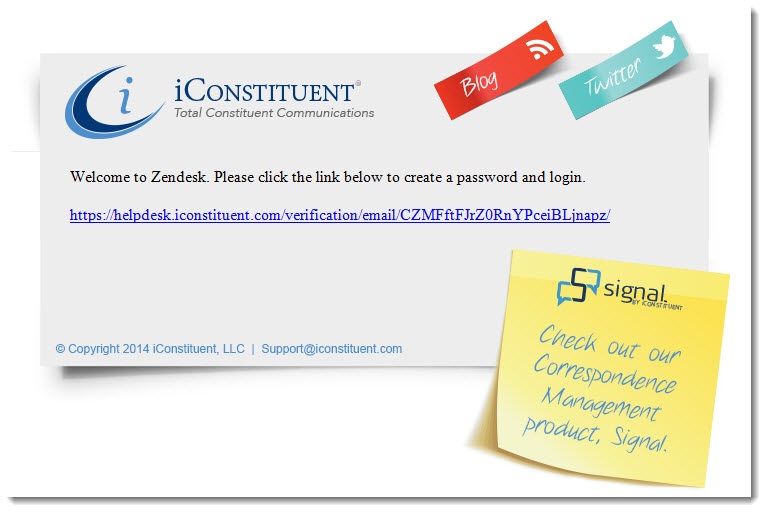 If you are creating your password, you will follow the password instructions, and click Verify my email address.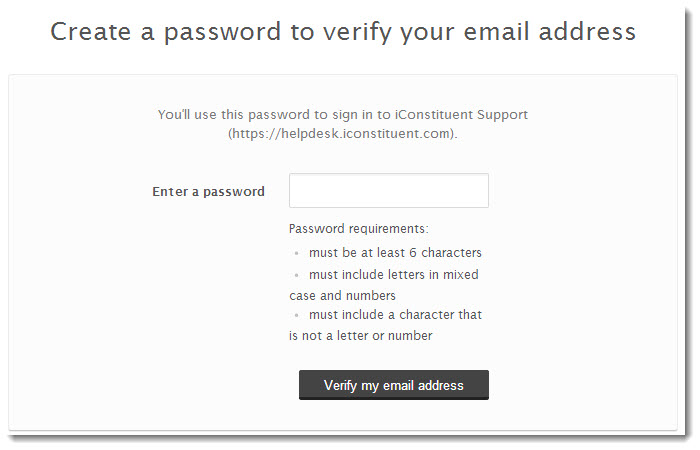 Once you are logged in, you will be able to access your tickets, add comments to articles, and submit new requests from the Help Center.