If you do not need to create an activity but still need to track constituent opinion, then use the Anonymous Polling feature.
In either the Mail or Contacts module, click the New button that appears above the left navigation panel.
Select Anonymous Polling.
A small form will appear. Type the interest code, a zip code, and the number of Pro, Con, and Undecided opinions you wish to record.
Click Save.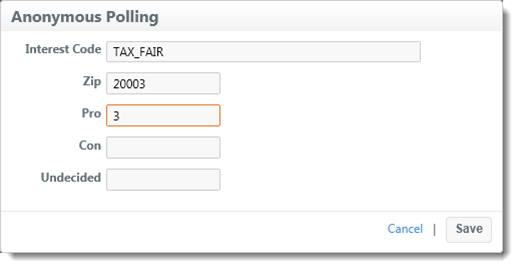 You will be able to run a report on anonymous polling by going to Analytics and selecting Sentiment Codes.