Sometimes CRM issues cannot be replicated by our system engineers and we may request that you send in a HAR file with your support request. A HAR file records all the steps that a user performed in the CRM to generate the support issue/error. Please note that the issue/error MUST occur during the capture process.
Please follow the steps outlined below to capture and create a HAR file. if this is something you do not feel comfortable doing yourself, please contact support@iconstituent.com to assist.
If you use Google Chrome as your browser
1. Using Google Chrome browse to the area of the CRM where you are getting the error.
2. Click on Customize and Control (

) in the upper left corner of your browser or simply use F12 as a shortcut. If you used F12 you can skip to step 4.
3. From the drop-down menu select More Tools and Developer Tools.


4. From the right panel of the split screen that opens, click the Console button.


5. Click Settings (

) and place a check in Preserve Log.
6. Click Clear Console (

).


7. Leave the right panel open and from the left CRM panel go through all the steps that you performed to try to make the error happen again.
8. Once error occurs, right-click on the console window and click Save As.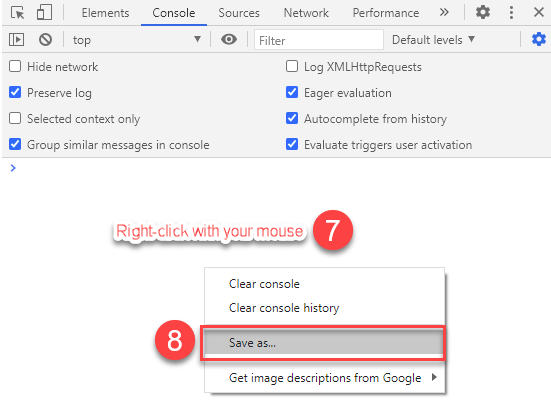 9. Save the file to your desktop, attach and send via your support ticket/email to support@iconstituent.com.
If you use Microsoft Edge as your browser
1. Browse to the CRM URL where you are seeing the issue.
2. From Edge's Settings and More, select More Tools, and then select Developer Tools (use F12 as a shortcut).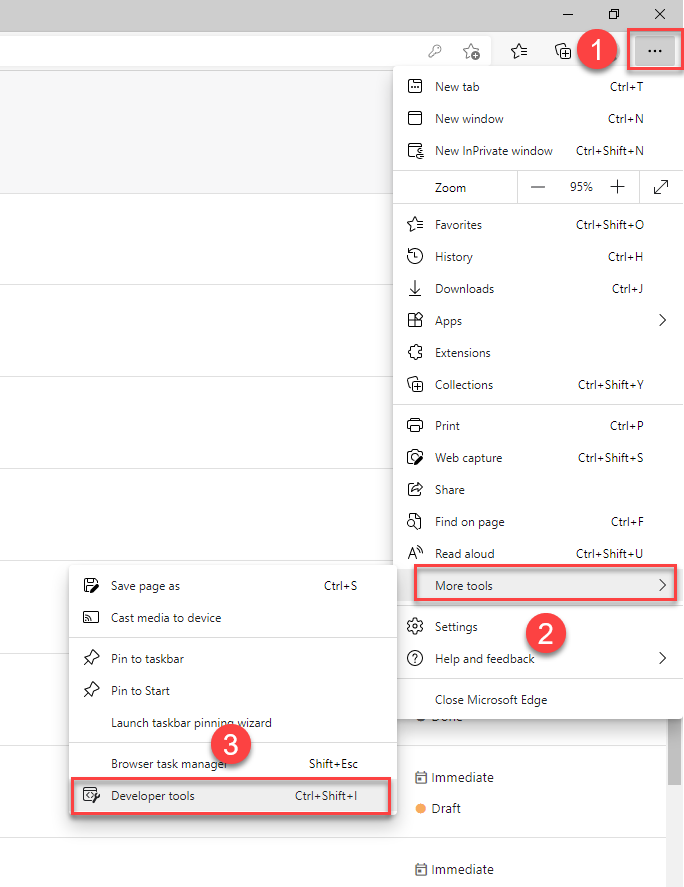 3. From Developer Tools, select Network tab. Note you may need to click More Tabs (

) to see Network tab.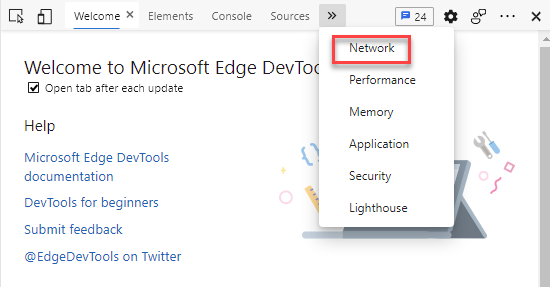 4. Refresh the page (use F5 as a shortcut) to start capturing the traffic between the browser to the server, or click on a link with which you are seeing the issue. The aim is to reproduce the issue and capture the output.
5. Click on Export as HAR followed by Save As... to save the HAR file to your desktop.

6. Attach and send via your support ticket/email to support@iconstituent.com.
Sincerely,