Use Document Search to quickly search the language of previously written quick letters.
NOTE: Search results only display for quick letters. To search Form letters using the Search Letters feature in Letters.
Filter documents searches by:
Activity ID
Lette Code
Letter Content
Incoming Message
IP Address
Created By
Created On
Modified By
Modified On
1. From the top navigation, click Mail.
2. Click Document Search in the right navigation menu.

3. The Document Search: Quick Letters window opens.
4. Click the desired Filter Documents By link at the top of the screen. For example, "Letter Content" to search language of the outgoing quick letter.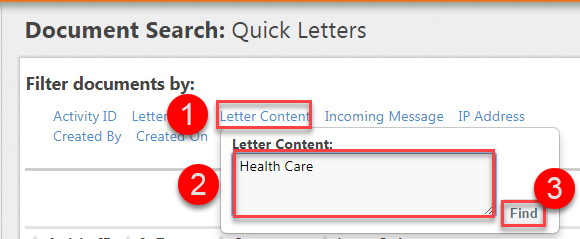 5. In the Letter Content entry pop up, enter search criteria and then click the Find button.
Searching on multiple filters performs an "Or" search.

To perform an "And" search, type your search keywords in quotes separated by AND as follows: "fraud" AND "social security".

6. All matches will display, click the Letter Code link.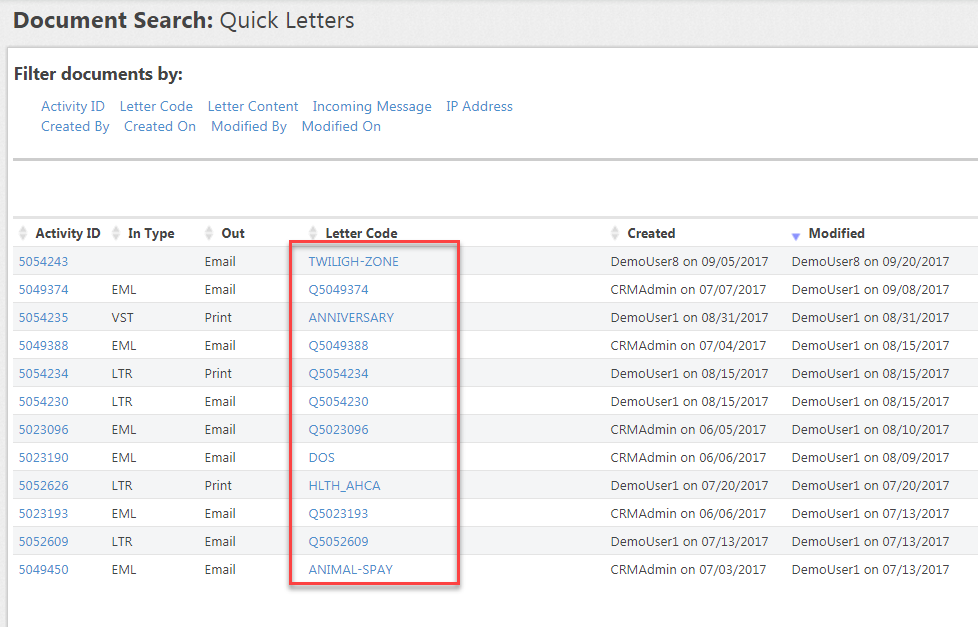 7. A letter Preview window opens where you can view letter or copy the test to reuse.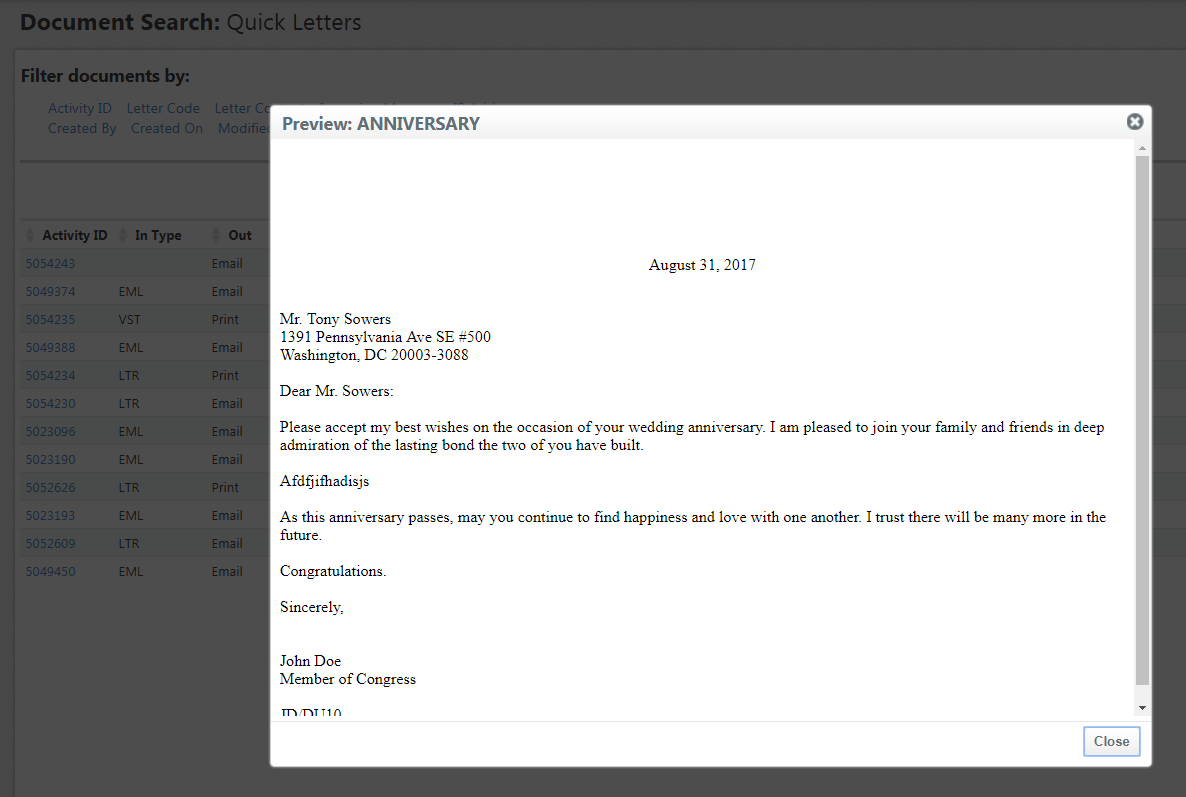 8. Click the Close button when done.