If you have a correspondence activity in the Mail module that should become a flag request, you are able to convert the activity to a flag, which will save the original incoming message as a flag activity and create a flag request for the contact.
1. From the Mail Inbox, select the incoming message.
2. From the Assign panel, click Actions.

3. From the Actions drop-down, select Convert.
4. The Convert Activity dialog opens, select the Convert to: Flag or Convert to : Tour radio button.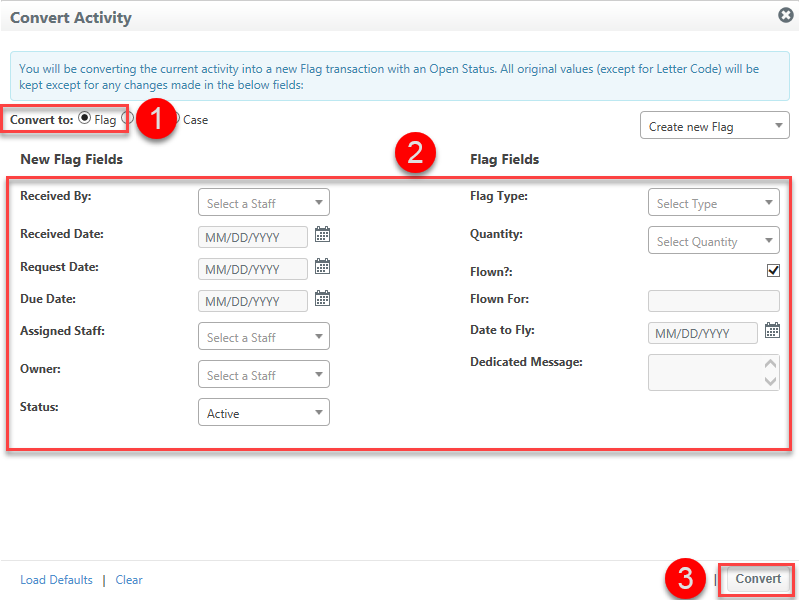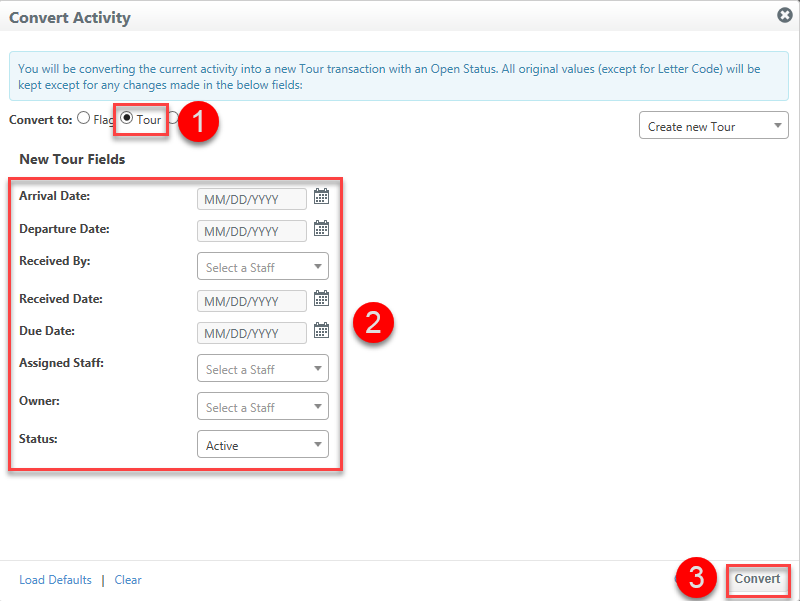 5. The Convert to Flag/Tour entry form will appear in the bottom the Convert Activity dialog.
6. Complete the desired information, click the Convert button.
7. The new request will now be available in the Flags or Tours folder in the left navigation of Services.