Journal entries are an excellent tool to record important notes about your requests (phone conversations, meetings, etc.). Use Follow-ups to set reminders for pending tasks. Reminders will display in the Next Due Date column in the Services Viewer and all due follow-ups display Red. Email notifications can also be configured in User Settings.
1. From Services, click Flags or Tours from the left navigation.
2. All open requests will display in the main panel, select the ID number of the request you wish to edit.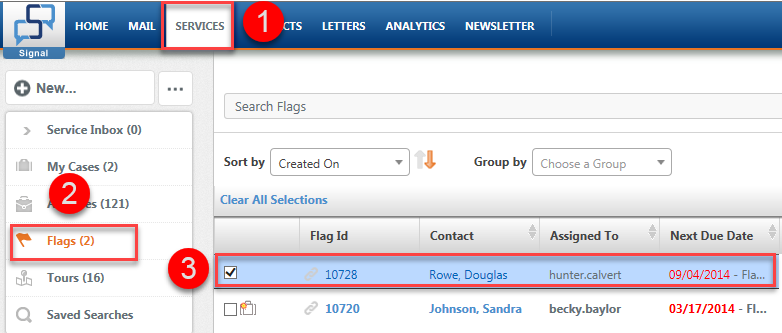 3. The Details window opens, click the Follow-up or Journal tab.

2. A entry screen opens in the right panel.
3. Enter Title, Notes, Due Date (used only with follow-ups), and Attachment(s).

Remember the only difference between a Follow-up and a Journal is the due date and the reminders.