1. From Services, click Flags from the left navigation.
2. All open flag requests will display in the main panel, select the Flag ID number of the request you wish to edit.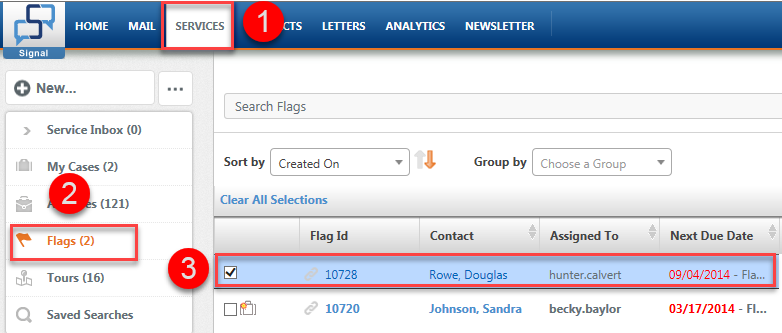 3. The Flag Details window opens, click the Flag tab.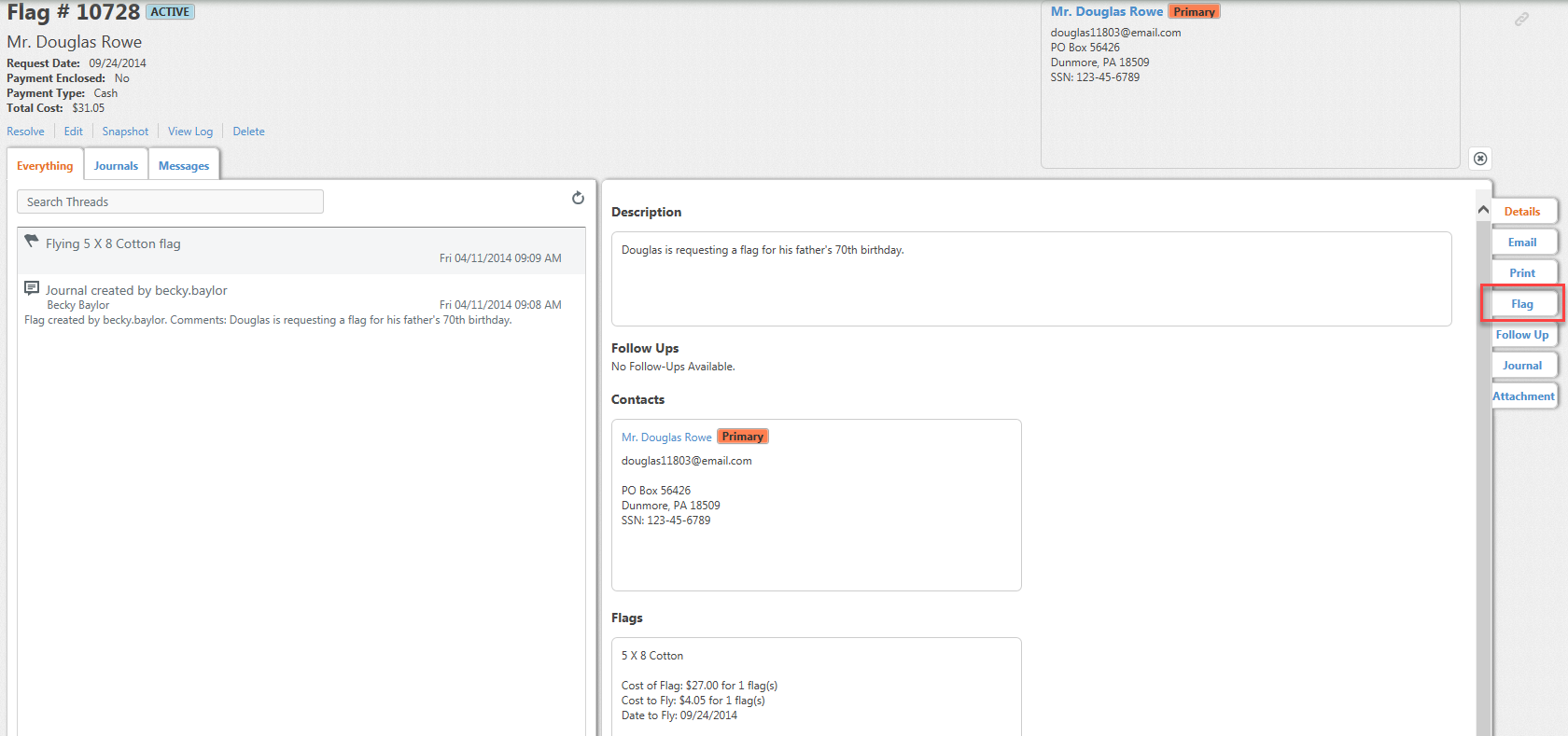 2. The new Flag panel opens on the right.
3. Click the Flag Type drop-down, select your flag type.
NOTE: If the flag type is not in the list, it must be added to the Flag Type system table.
4. Enter Quantity.
5. If the flag will be flown over the Capitol, select the Flown? checkbox.
6. Enter Flow For, Date to Fly, and Dedicated Message.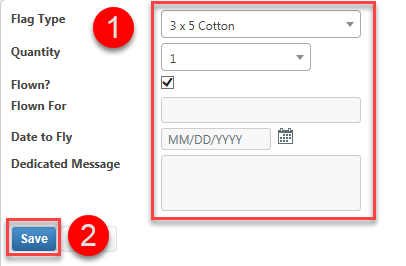 7. Click the Save button.
NOTE: For help on adding a permanent venue location, see How do I create or edit Flags or Tours table values.